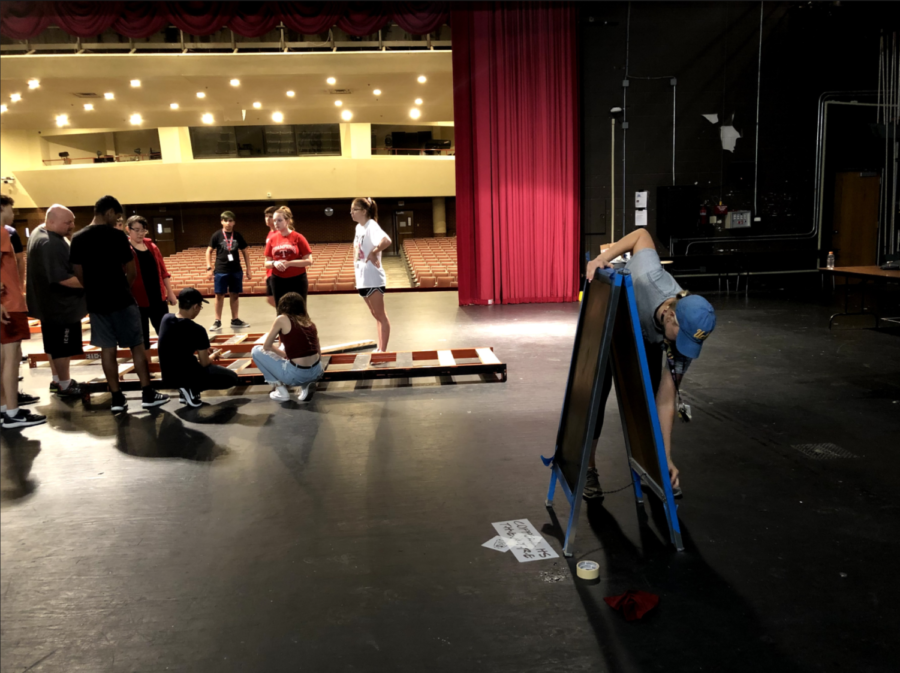 Kyah Jones
Preparations for Coppell High School's fall musical are in full swing. This November, the theater department is presenting "Newsies", a dance-centric show about the paperboy strike in 1899. 
The strike originated when the owner of the New York World unfairly raised the price of the papers purchased by the young newsboys. Ultimately, the newsies banded together to protest this change. 
"['Newsies'] is really about standing up for your rights even if you are the underdog," CHS Theater Director Karen Ruth said.
"Newsies" auditions saw 93 high schoolers try out, making the competition stiff for the 43 spots. 
CHS senior Mikiyah Parker, cast for the role of Albert and assistant choreographer, spent up to four hours a day going over significant dance techniques and practicing songs before auditions, held Aug. 19-22. 
Since "Newsies" is a very dance-heavy musical, auditioners danced to "Seize the Day" on the first day of auditions. On the second and third days, auditioners showcased their singing and acting abilities. Callbacks for main roles were on the fourth day, and the cast list was posted Friday night. 
However, the hard work does not stop when auditions end. If anything, the cast and crew spend more hours rehearsing and preparing in the days leading up to the musical than before auditions.
CHS senior Lucas Hediger, head of run crew, spends 20-25 hours a week preparing for "Newsies."
"I am part of working, building, and designing the set. My favorite part of preparing for the show is working with friends and getting to see friends everyday," Hediger said.
Parker also voices her appreciation for the family she finds in the theater department, making it clear that the theater department is a tight-knit group.
"The theater department is a family, and the musical is a bonding experience," Parker said. "We may fight, we may have problems with each other sometimes, but at the end of the day we still love each other and we're going to put on an amazing show."
 "Newsies" runs Nov. 1-3, 9 and 10 after months of preparation in the CHS Auditorium. Parker grins from ear-to-ear as she describes the message of the show.
"'Newsies' is representative of the theater department because we're all coming together and we're saying that we are here, loud and clear," Parker said. 
Follow Trisha on Twitter @trishatluri.