Shuman settling into Coppell, leadership role
Despite having only been at Coppell High School since the second semester of last year, CHS senior Kevin Shuman now leads not just the Cowboys' offense, but the entire football team. Shuman is both the starting quarterback and one of five team captains. 
Shuman previously attended Highland Park High School from freshman year to the first semester of sophomore year, and Jesuit College Preparatory School of Dallas from the second semester of sophomore year to the first semester of junior year. In December, Shuman moved to Coppell due to high tuition fees at Jesuit. 
"There's a lot of differences [between Jesuit and CHS]," Shuman said. "You have to wear a uniform every day, it's only guys who can go there so there are no girls and here, there's a block schedule, A, B and C days. There, it's all eight periods all day."
At Highland Park, Shuman played on the JV team for both freshman and sophomore year, sustaining injuries such as a broken collar bone. While attending Jesuit, he was the varsity starting quarterback, playing for six games before suffering a stomach acid imbalance.
"My stomach before the game was just killing me, so I went in and tried to play my best during the game," Shuman said. "I ended up getting hit to the stomach about three times. After that happened, I started throwing up blood. I had to go to the hospital and go through all of that."
While the injury kept Shuman out for the rest of the season, he is fully recovered now. Upon transferring to CHS in the spring semester, he was able to start practicing with the Cowboys.
"I had a really smooth transition," Shuman said. "I had a friend who was here, [former CHS student Garrison Wheatley], who showed me the ropes. He introduced me to some of the guys and they took me in, they pretty much took me as one of their own. They were really nice, I built so many friendships just from the first couple of days I was there. Football also contributed to the whole team really, they brought me in and got the inside scoop from [Wheatley] and so they all became friends with me about two days in, three days in."
Though Wheatley moved to Virginia before senior year, the friendships Shuman built stayed strong.
"It all started from winter semester," Shuman said. "I have really good friends on here. [Coppell senior left guard] Nick Quilens is one of them; he comes over a lot, and pretty much all of Garrison's friend group became my friend group so we hang out. We'll go to lunch together, we'll go to dinner together. Summer workouts we all bonded together, we all had to go through the workouts."
During summer practice, the football team voted on their team captains. Each player was told to write down five names of players they would like to see as their leaders. Shuman, along with Quilens, Coppell senior defensive lineman Rodney McCarty and Coppell juniors linebacker Tim O'Hearn and defensive back Zach Stricker, was chosen. 
"Just coming in and being brand new to everything, I guess it kind of showed growth in me to be able to lead even though I just came in," Shuman said. "People still accept me for who I am even though it's only for five months of me being here. It felt really good to know everyone believed in me."
Shuman's work ethic and passion for the sport is evident not just to his teammates, but to his coaches as well.
"He had a great offseason in the weight room, had a great spring and he was being a great leader," Coppell coach Mike DeWitt said. "He's done a great job encouraging the guys, not just leading by example but by being vocal." 
Shuman's father, former Penn State quarterback, Cincinnati Bengals 1975 sixth-round draft pick and Canadian Football League quarterback Tom Shuman, introduced him to football at 5 years old. He began playing flag football the following year, eventually graduating to tackle football when he was 9. He began playing through a school team in the seventh grade while attending Highland Park Middle School. 
Now at the helm of the Cowboys offense, Shuman can help guide his new teammates to victory.
"I want to win district, I want to make playoffs and I want to prove everybody wrong," Quilens said. "Everyone thinks we're not going to be as good as we were last year, but I think this team will be better than our team last year. [Shuman] is a really good quarterback, so he's going to help out a lot. Our offense is going to surprise a lot of people." 
Follow Sally (@sparampottil) and @SidekickSports on Twitter. 
Hang on for a minute...we're trying to find some more stories you might like.
About the Contributors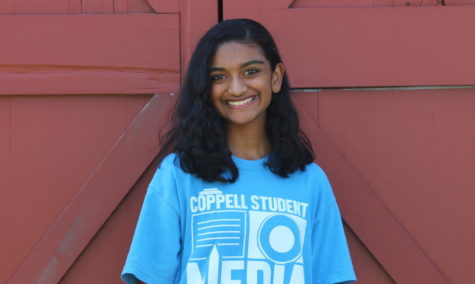 Sally Parampottil, Executive Sports Editor
Sally is a junior and the Executive Sports Editor on The Sidekick. When not working on homework or other school-related activities, she can be found rewatching...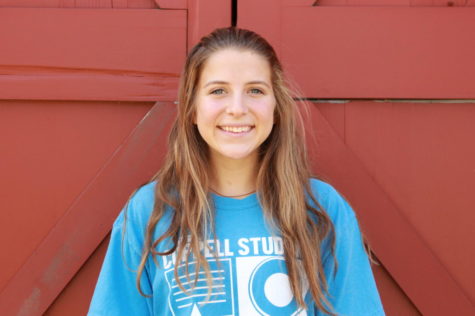 Sydney Rowe, Staff Writer/Photographer
Sydney is a senior and is a second-year writer and photographer on staff. She enjoys being active and going to new places in her free time. In school,...