Theater department integrating technology into fall musical "Newsies"
With technological innovation paving the way for the future, the Coppell High School theater department is combining technology with traditional theater in the set of the new musical "Newsies."
Weeks of preparation are already underway to present the popular musical this November. 
The true story is based on the famous newsboys strike of 1899. Businessman William Randolph Hearst and publisher Joseph Pulitzer had raised the prices of several newspapers. The newsboys, who came from very poor families couldn't afford to sell the expensive paper and organized a strike to get the newspapers to drop their prices.
On Aug. 24, members of the program met to start constructing a set, which represents New York City in the late 19th century. Featuring the New York City skyline, the set also incorporates technology to bring a modern twist to traditional theater. 
"It's going to be like a merging of modern and old," Coppell High School theater director Karen Ruth said.
Large LED panels will be connected to flat screen televisions, which will be put together to create walls and a cityscape. Furthermore, each TV will have a movie image or video projected onto them, and the technology will combine to create the city skyline. 
In addition to technology, there are also more traditional props on the set. Scaffolding will be utilized to represent the growth and change of the city, and performers will use them to dance and move throughout the musical. 
Many critics have celebrated the inspiring plot of the musical.
"Newsies is a call to arms for the exploited and oppressed, urging grassroots action to organise, protest and agitate for change, and emphasising the importance of a fearless fourth estate to report injustice and stand as a watchdog for those without a platform," Theater critic and arts writer Cassie Tongue said.
The CHS theater department hopes to impart these themes through their performances. 
"It's the story of the underdog asserting that he's worth something too,"Ruth said.
Most importantly, the show will pass on a valuable message. A message that is tried and true.
"Everybody's voice matters and if you say it loud enough, you'll be heard," Ruth said. 
"Newsies" will be performed on Nov. 1-3 and 9-10 in the CHS Auditorium. 
About the Contributors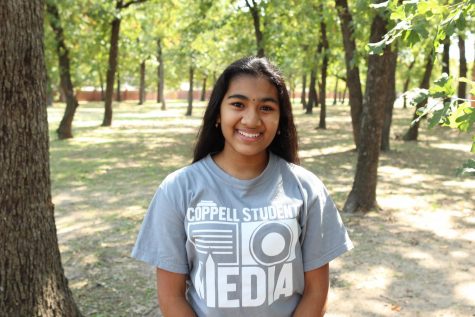 Avani Kashyap, Daily News/Assignment Editor
Avani Kashyap is a senior and the Daily News/Assignment Editor for The Sidekick. She loves animals and you can find her talking about her dog all day....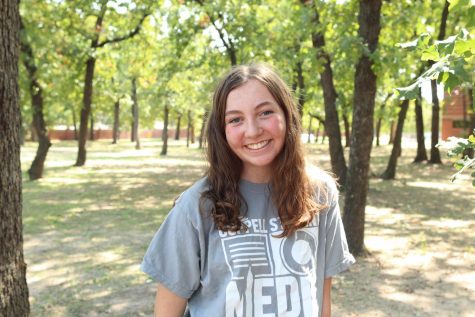 Blanche Harris, Social Media Manager
Blanche Harris is a senior and social media manager for The Sidekick. At school, she is the Choir Historian for Coppell Choir. Outside of school, she loves...