Campus custodians serve as unsung heroes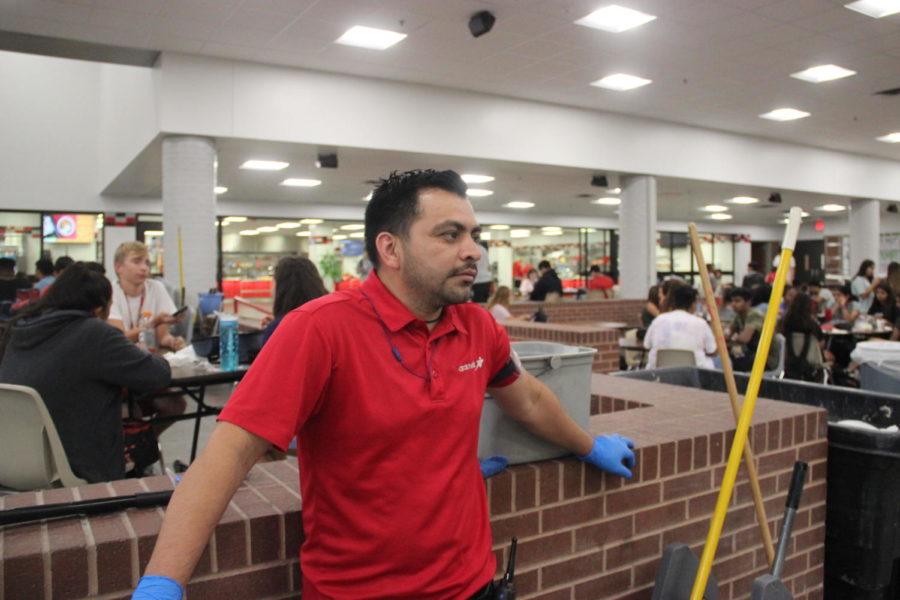 At any ordinary lunch at Coppell High School, we can always find one or two people in red standing amongst the masses, surveying the crowd. They go completely unnoticed, blending into the brick walls they lean against. 
Nobody spares a glance their way. 
These people are our custodians. 
Out of all of the people we idolize the most, we often forget to include those who live right beside us and serve our community in the best way possible. The value and impact that our custodians have on our school is immense, but why do we still not give them the recognition they deserve? 
According to the Bureau of Labor Statistics, Texas had the third highest employment rate for janitors in 2017. However, the annual mean wage for janitors in Texas was among the lowest in the nation, ranging between $19,730 to $23,930. The median hourly wage throughout the country was $12.02, just about $5 more than the minimum wage. 
According to O*Net OnLine, the job description for janitors says "keep buildings clean and in orderly condition". But such a simple phrase does not cover the difficulty of cleaning a two-storied, 200-roomed building for hours on end. 
The health risks posed by the job are intense as well, as the Organic Consumer's Association says  certain cleaning ingredients can cause "acute, or immediate, hazards", while others can cause "chronic, or long-term, effects such as cancer". 
In addition to these hardships, and as mentioned before, the job of a custodian is rarely acknowledged. Nowhere on the CHS website are the custodians listed as staff members or as support staff members, and the same extended throughout Coppell ISD. However, this may be due to custodians being outsourced through Aramark Services. 
This school year, we have been emphasizing that relationships and our school community matter, but how can we fully do this without including the very people that help our society function? 
"If we didn't have the people that came in and helped and cleaned up after us, think about what a mess this world would be," CHS pre-cal and calculus teacher Suzanne Black said. 
At CHS, our goal is to create a learning environment in which we are all celebrated – an environment in which we are all grateful for the things people do for our community. 
Let's acknowledge our custodians' efforts by thanking them. Let's show our appreciation by cleaning up after ourselves and by being aware of our amenities. Let's make sure that, from now onwards, we are all celebrating our hidden heroes in red. 
Follow Akhila on Twitter at @akhila_gunturu. 
About the Contributors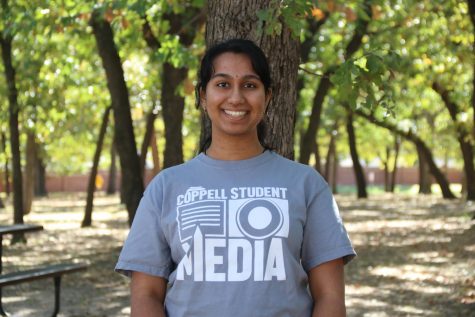 Akhila Gunturu, CHS9 Editor
Akhila is a junior and the CHS9 Editor for The Sidekick. She is part of the IB Diploma Programme at CHS and when she isn't doing schoolwork, she enjoys...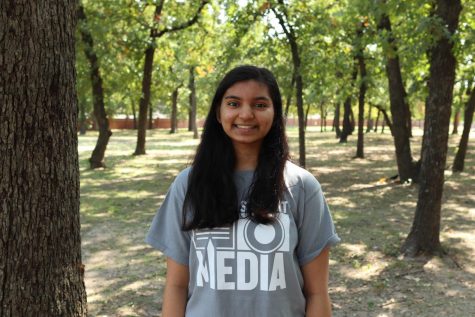 Sreeja Mudumby, Communications Manager
Sreeja Mudumby is a junior and the communications manager for the Sidekick. This is Sreeja's second year on the Sidekick staff. Apart from Sidekick and...