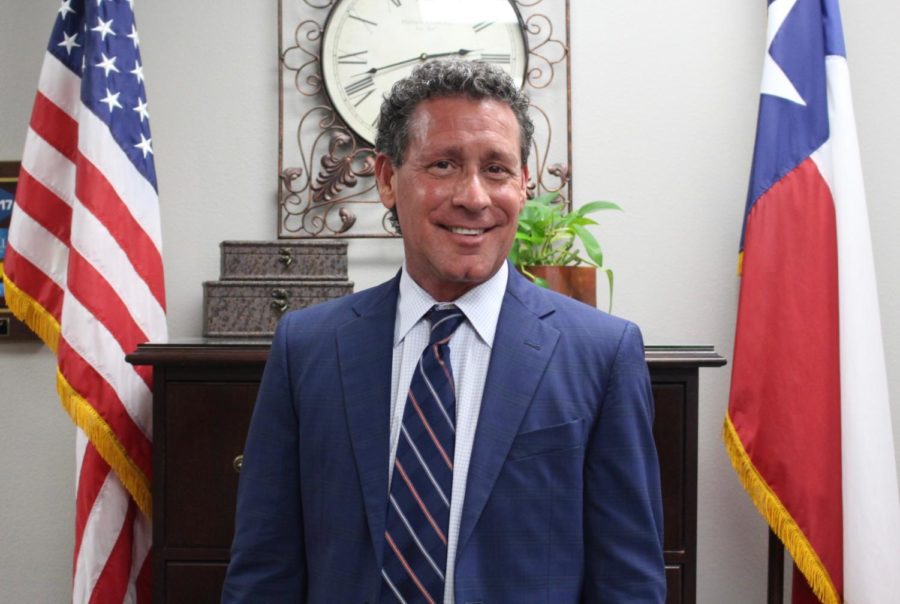 Mari Pletta
Faces of CISD is a Sidekick series in which executive news/enterprise editor Pramika Kadari profiles an influential member of Coppell ISD to commemorate the district's 60-year anniversary.
Coppell ISD associate superintendent Sid Grant has worked in the district for 23 years, starting as an assistant principal at Coppell Middle School North in 1997 and eventually rising in the district to his current position. As associate superintendent, he works with numerous departments including construction, bus transportation and child nutrition. 
What do you do day-to-day in your job?
I spend a lot of my time working ensuring the bond projects are being completed on time and within budget, and overseeing my various departments. [I also] work closely with [CISD Superintendent Brad Hunt] to help him run the school district. 
Did you always plan on spending your career in education?
Actually, I did not. My family grew up in the retail supermarket business, so that's what I always thought I would be doing, working in the supermarket business. But in the early 90s we had an opportunity to sell our business, and when we did that, then I wanted to start giving back. So I went back to school and got certified to teach. The rest is history. 
What made you stick with CISD?
I've really enjoyed the camaraderie and the family feel of the school district; I made a lot of good friends along the way. And while I've had offers to go to other school districts, to me this is my home. And I have no desire to go to a different school district. 
Who are some of the people you most respect in CISD?
There are so many, the danger is leaving someone out. But of course, our leader, Mr. Brad Hunt. [And] of course, our board of trustees. We have a true student-driven board of trustees. They truly want to do what's best for the student. [Also], our wonderful educators and staff members. We have a lot of excellent employees in this school district, and that doesn't happen by accident. CISD is a place where not only families want their students to learn, but also it's a place where people want to work.
How has CISD grown in your 23 years?
We're currently at about 13,100 students. It had around 5,000 students when I came in 1997. In the future, as far as student growth, we're basically a landlocked community, so there's not a lot of room for additional housing, but we're likely grow to 15-16,000 total students. But speaking from a different standpoint, we strive to keep growing and adapting to the changing needs of society. 
What are the best aspects of CISD?
It's our vision and our goals for ensuring the great success for all students, to help all students become lifelong learners, and prepare them for whatever comes after high school, whether it be college, or their career. We want to best prepare our students for life after CISD.
What does the 60-year CISD anniversary mean to you?
It's a great tribute to all the wonderful things and great people from 60 years ago all the way to the present. What we have today is a culmination of all the wonderful things the people prior to me have done over the years, and it's a tribute to the great families, the way the community supports us, the way our parents support us. We keep getting better at what we're doing. 
Follow Pramika on Twitter @pramika_kadari