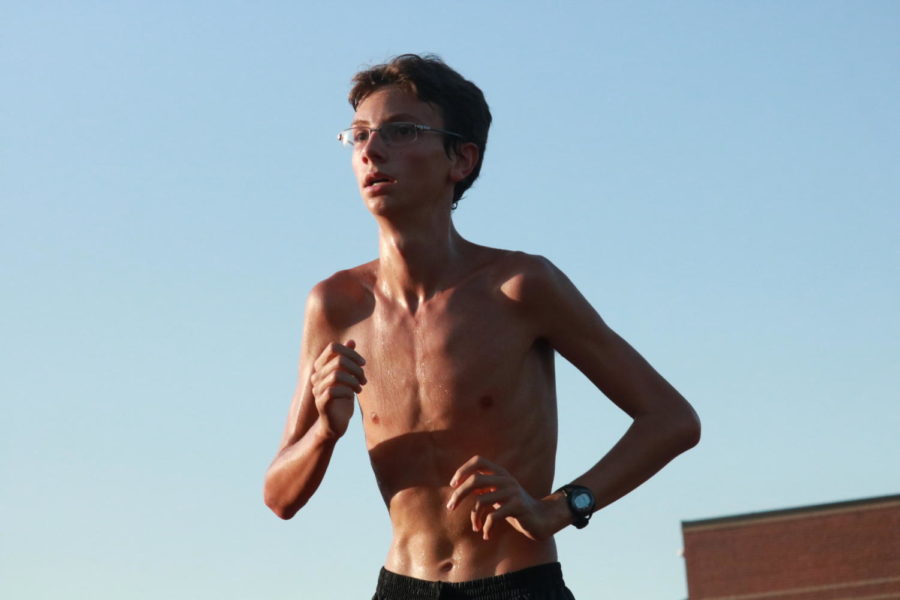 Sydney Rowe
As school begins and many high schoolers begin to grumble about having to wake up early, a select group from Coppell High School is unaffected. The Coppell cross country team, which trains every morning year-round, is used to the timings. 
During the summer, practice began at 7 a.m, occasionally beginning closer to 6:30 to beat the harsh Texas heat. During the school year, practice begins at 6:50 and when workouts are longer, runners are asked to show up at 6:30. 
"It seems normal," CHS junior runner Rith Bhattacharyya said. "At first when you join the program, it's weird because you have to get up early. It's repetitive and annoying, but it gets to a point where it's a ritual and you don't really feel anything when you wake up that early." 
Bhattacharyya wakes up around 5:45-6 a.m. each day. To maintain a healthy amount of sleep, he consistently goes to bed on the earlier side, around 10-10:30 p.m. 
Many high schoolers cannot say the same. 
"[During the summer], some days I get about four [hours of sleep], other days I get 10 or 12," CHS senior Tina Banthia said. "The average of that is reasonable, it's just that certain days I'm very tired because I only get three or four, some days I'm well-rested and energetic because I sleep for a really long time."
While the thought of repeatedly going to bed and waking up early is unthinkable for some, to cross country runners, it is practically second nature. 
"I try to get to bed around 10 or before," CHS junior runner Morgan Colon said. "It's really not that bad, actually. You have the whole day during the summer to do stuff, so by the end of the day, you're tired anyway."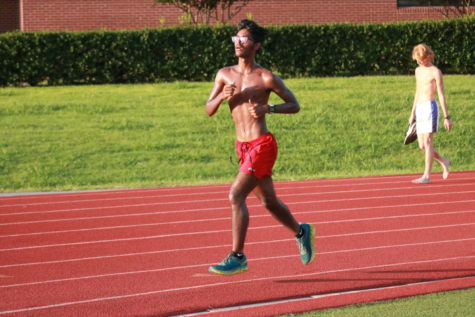 According to Coppell cross country coach Nick Benton, runners need seven to eight hours of uninterrupted sleep per night. This does not include naps, as the sleep needs to be continuous. 
 "Cross country being an endurance sport, a lot of your recovery is very important," Benton said. "The amount of food you eat and the amount of sleep you get is doing to dictate what you do in the long run."
While coaches and athletes alike support the need for a healthy sleep schedule, it rings even more true for cross country. 
"Injuries come if you don't sleep because of recovery," Benton said. "I don't have to enforce it. Your body will break down if you don't take care of it." 
Many runners have been doing the same routine for multiple years. For example, Bhattacharyya has been in cross country from freshman through junior year. "Your sleep schedule never changes," Bhattacharyya said. "It's always the same, year-round. That's kind of a positive, you don't ever have to change anything because it's so routine all the time."
Despite how normal it may be to the runners themselves, to many high schoolers, the deviance from stereotypical summer norms is something they doubt they could commit to. 
"That just seems like it would throw everything off for me," Banthia said. "I would have to adjust a lot to that and adapt to that, and I would say that's really hard for me, personally. I don't know how they do it."
Follow Sally (@sparampottil) on Twitter.