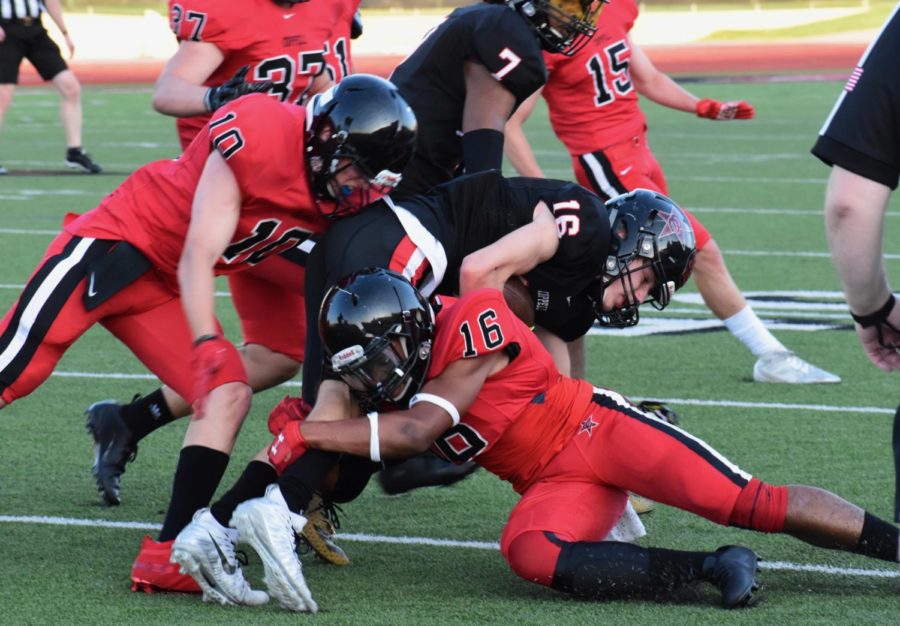 Mari Pletta
A 57-yard field goal by current Texas A&M University freshman kicker Caden Davis sealed the deal for the Cowboys during their season opener at home against the Sachse Mustangs during the 2018 season.
The Cowboys are on the road, as they take on the Mustangs once again tonight starting at 7 p.m. in their season opener at Williams Stadium in Garland.
With the Cowboys' 2019 season bringing back familiar faces, the team has also made plenty of adjustments during the offseason.
The Cowboys offense is now led by Coppell senior quarterback Kevin Shuman, who moved to CHS from Jesuit after the departure of senior quarterback Drew Cerniglia. On the sidelines, new Coppell head defensive coordinator Justin Merchant will get his first start.
"It is great to be part of such a fantastic organization and a great coaching staff," Merchant said. "We all have the same drive to keep moving forward, and we hope to our work ethic reflect back onto the field."
With a large class of seniors gone, the Cowboys look to make a name for themselves as the season unfolds.
"Every year we have new kids moving up, and every year they all shock us," Coppell coach Mike DeWitt said. "They have worked really hard leading up to this point, and I am excited to see what we have yet to accomplish."
Tickets can be purchased at the gate for $10.
Follow @SidekickSports on Twitter for live coverage and follow Arman @arman_merch.