Teacher of the Week: Salamone returns to high school campus with enthusiasm, expectations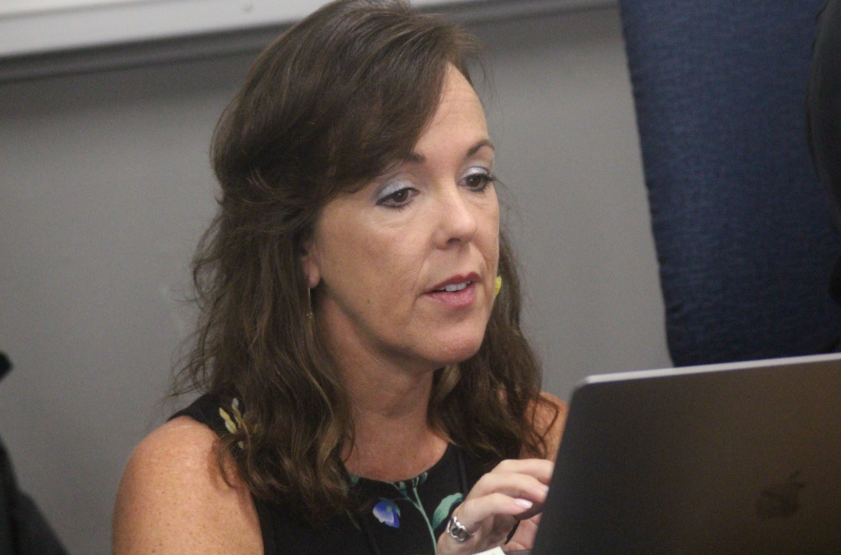 Former seventh and eighth grade English teacher Laura Salamone has returned to Coppell High School to teach Honors English II/English IV for the 2019-20 school year. Salamone taught at CHS for the 1994-95 and 2010-2013 school years, staying with her children [Gabrielle, 22, Lia, 20, Marisa, 18, Ava, 16] at home in between, before moving to Coppell Middle School East from 2013-2019. Aside from renovation issues causing her to teach in different classrooms for the first four weeks of the year, Salamone is excited to interact with her students, both new and old. 
Why did you transfer back to teaching at the high school?
I always thought that I would come back to the high school eventually, I loved it here. I went and taught at East for [CHS Principal Laura Springer] because I had young children at home, and I thought I could get eighth graders prepared for what they needed to do at the high school without having to worry about their GPA so much. Now, my kids [have] grown, and Springer came back, so I followed her back, and I'm so excited to be here. 
What were some of your favorite memories teaching at CHS?
Way back in '94, there were 10 teachers in the English department. That was a lot of fun. We were over in B hall on the second floor. We would go out to the football field and do different team-building activities. It was just a smaller atmosphere, but it's always been a family feel here. 
How was your first day back on the CHS campus?
I was a nervous wreck. You would think after teaching for almost 20 years I would be fine the first day. I knew I would be fine [only] when my students walked into the room, once I met them. After the first day was over, I was fine. I have some kids now in my 10th grade class who I taught when they were in seventh grade. We still pick up right where we left off.  
What are your goals this year?
My main goal for my students is to make them proficient writers to prepare them for the AP course. I want to do a really good job of that, and I want to budget my time to be available for them. That's [the academic side], but socially I want to support my kids in the things that they do. I want to try to go to activities and get myself more involved. Now that my [own] kids are older, I can spend more time supporting my students. Personally, I just want to grow in learning the curriculum because I haven't taught 10th or 12th grade before.   
What are you most excited about?
I'm most excited that Springer's principal and to see how this place changes. It's already changing, and I've heard so many wonderful things. I think she's spot on about tough love. She's going to love a kid to death yet she's going to hold [them] accountable. That's going to make a whole different type of spirit in this building. I don't know what [the spirit] was [last year], but I know what it used to be [years ago].   
How would you describe your teaching style?
I have very high expectations, and it's all about respect. I'll respect you, you respect me in return, and I'm always giving my students the benefit of the doubt unless there's reason to take action otherwise, as far as behavior goes. I'm very enthusiastic about what I teach. I get excited about the material and therefore I kind of radiate that excitement to them. 
About the Writer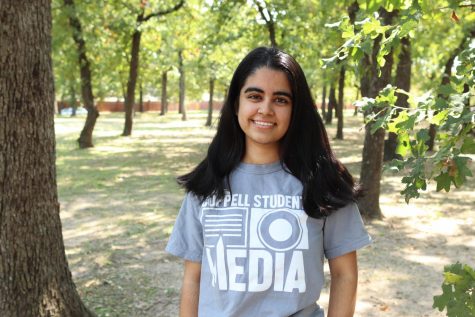 Shivi Sharma, Executive News Editor
Shivi Sharma is a senior and Executive News Editor for The Sidekick. She is part of the IB Diploma Programme at CHS and also edits for Brown Girl Magazine....