Teruya's growth in art paints picture of passion, identity
From the moment she first saw her architect parents sketching at the table, Coppell High School senior Karina Teruya knew she wanted to create art forever.
The journey that began as a child continues today, a vivid portrait of the girl she imagined herself to be in the distant future. Yet Teruya has grown and morphed into more than just an artist, but a storyteller with varying interests she incorporates into her artwork.
It became evident art was more than a hobby for Teruya in elementary at Lakeside. Teruya would put in special time and effort into art homework, concentrating intently on her latest piece. Years later, her focus in art allows her to succeed in AP 2D Art.
"When she's in here and we're working in class, she is just very much about getting things done," CHS AP 2D Art teacher Cameron Tiede said. "She'll often pop her headphones on, and she's off to the races just working."
Teruya's dedication came to fruition last year, when her art was selected among other AP students who entered to be displayed at the Dallas Museum of Art as part of the Young Masters competition. It provided an opportunity for her work to get recognition and gave Teruya inspiration from fellow aspiring art students.
"Being a high schooler and presenting your artwork in such a famous museum was really exciting for me," Teruya said. "Seeing everybody else's artwork and seeing how they thought of these concepts and a glimpse of their portfolio is really awe-inspiring."
As Teruya has advanced in her art classes, her artistic ideas have also progressed. Rather than remaining with what she is confident in, she experiments with various mediums and styles, allowing her to expand her skill set and mature as an artist.
"The first stretch of my growth in art was trying to understand how to accurately portray the world around me," Teruya said. "As I've gotten better with that, I've come to learn that's not the artwork I want to make; it doesn't really mean anything to me. I've started to experiment more with styles of being more expressive with the artwork I create."
Such thought processes are largely inspired by the numerous inspirations in Teruya's life. While modern-day artists such as Alphonse Mucha, Yayoi Kusama and Donald Judd inform her art, much of the personal support comes from her artistically-inclined parents and her art teachers, including Tiede and 10th and 11th grade art teacher Elsa Reynolds, currently teaching at CHS9. In teaching her to improve her skills and loosen her set standards, they allow Teruya to shine.
"She's lucky to have their guidance," Teruya's father, Fernando Teruya, said. "They always push her to achieve higher. It was because of their continuous feedback, encouragement and teaching she [is] the young artist we have today."
While art is unquestionably important to her, Teruya has grown to find interests in a wide variety of subjects, including chemistry, latin, psychology and math. These influence her art, as is seen in her AP 2D Art concentration (series of artwork focused on a specific topic for AP Art classes), which takes an imaginary astronaut through various environments on fictional planets, touching on nature and space. In this way, her art is a testament to the multiple aspects of her personality.
"When she was growing up, she only wanted to be an artist," Mr. Teruya said. "Now she's discovered different things, and that maybe she can incorporate other things into her artwork or vice versa."
Recently, Teruya was accepted into the Rhode Island School of Design (RISD), one of the most prestigious places to study art in the nation. It being the only art school she applied to, this came as a surprise to her. She is currently deciding between RISD and other schools, wishing not to leave behind her other studies and interests to pursue art.
"I feel like RISD has always been a dream of mine ever since I first found out about the college," Teruya said. "It became really real to me when I submitted the portfolio and received my notification. I don't know if I'm going, but just the fact that I was considered by such a prestigious university was really touching."
No matter the decision she takes, her family puts utmost support behind her for any endeavor she takes on.
"Whatever she chooses for her career path, we know and she knows that we'll always be with her no matter what she does," Mr. Teruya said. " It's going to be an interesting path for her."
Follow Shravya on Twitter @shravyamahesh.
About the Contributors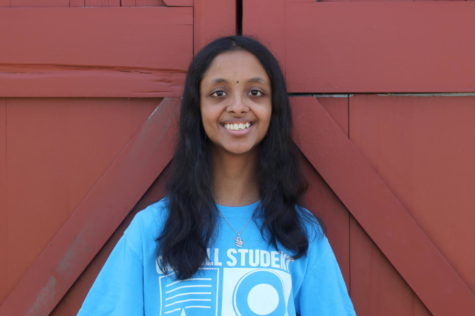 Shravya Mahesh, Entertainment Editor
Shravya Mahesh is a senior and Entertainment Editor for The Sidekick. You can usually find her blasting pop music in her room, snacking on cookies while...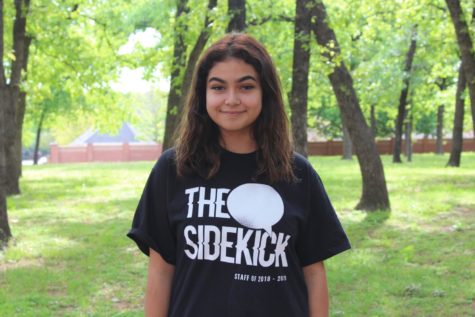 Stephanie Alvarez, Staff Photographer
Stephanie Alvarez is a first year member in the sidekick as a photographer in her sophomore year, She enjoys the outdoors and going on adventures . You...