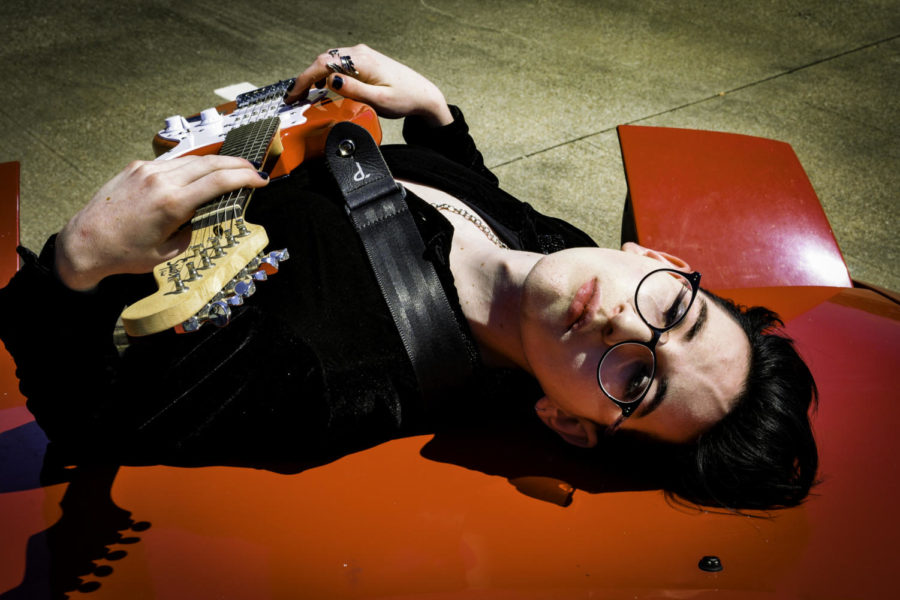 Patrick Parker, junior
"[My style is] a lot of black. Everything I buy is second hand whether it be from thrift stores or from online clothing retailers that repurpose materials.
[I draw inspiration from] different musicians. I'm an aspiring musician myself and so I take inspiration not only with my style and music but also in my personality from a lot of different musicians such as Brendon Urie, who is the lead singer of a band called Panic! at the Disco.
A lot of people don't feel they need to express themselves through [fashion], which I completely understand. But for me, finding my voice and the words to express things, I kind of struggle to find the words to express myself. So dressing this way, creating music, writing stories and lyrics and all these others things is just a way for me to express myself, because I am not very good at it in other ways.
You can see in my appearance I am kind of subdued and serious, but at the same time, I have sparkles on my collar, so I am slightly flamboyant and fantastical."