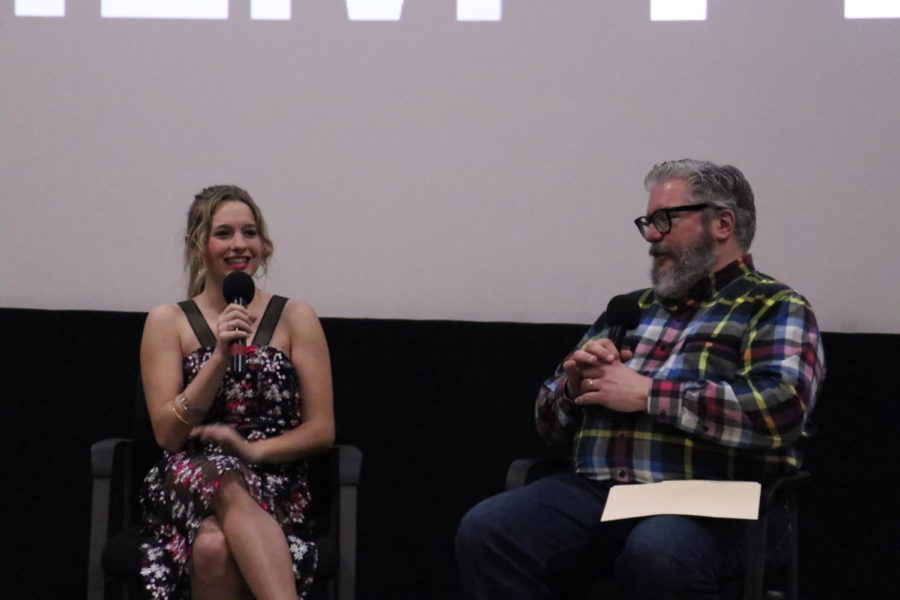 Camila Flores
DALLAS – Olicer J. Muñoz brought the struggles of living with autism to life in his film Nathan's Kingdom, which is currently touring the country and appearing at film festivals.
"This is my first feature film," Muñoz said. "Before this, I wrote and directed some short films, one of them being Silent Soldier in 2016. This was my first big movie, and there's a lot to be excited about that."
The film has already accumulated a number of awards including Best Actor, given to Jacob Lince at the FirstGlance Film Fest in Hollywood and the Elena Zastawnik Award for Best Written Film. Due to its success, the cast and crew of Nathan's Kingdom are entertaining offers from distributors and agents who want to represent and sell the firm, but they will not make any big moves until the movie has finished its circulation of film festivals.  
The movie focuses on two siblings struggling to make it in their day-to-day lives after their father abandoned them and their mother died. Laura, played by 2012 Coppell High School graduate Madison Ford, is a caring yet bitter young woman who works solely to take care of her autistic older brother, Nathan, played by Lince.
"I liked that autism was incorporated into the story, " audience member Robby Dann said. "It added to the plot, and the fact it was also in the perspective of a caregiver trying to provide for the family was interesting to think about. It brings you to the conclusion that [Laura] needs [Jacob] as much as he needs her."
The film, although live-action, intersperses animated figures of Nathan, Laura and imaginary characters in a book Nathan carries with him throughout the movie. The animation is designed with the same shading, mood and texture of crumpled paper demonstrated in the book. The film itself was shot in 2013, but the editing, animation and finalizing took until around August 2018.
The movie contains scenes of forests, deserts and mountains in California. Muñoz took a crew of roughly ten people, the actors in the scenes and a lot of water.
When holding auditions for the role of Nathan, Muñoz was looking for a talented actor who had some degree of autism. Ford was asked to do chemistry reads — a reading of a portion of the script with an actor to see if there is any connection between them — and she was astounded by Lince's skill.
"I wanted [Ford] to feel like a natural sibling," Muñoz said. "To have a sibling means you share everything with the other person, so we were looking for someone who could really express that."
Ford, 25, has taken a deeper interest in writing. She was a former editor in her time on The Sidekick but never joined CHS Theatre, and instead practiced and refined her skill of acting by studying at Cathryn Sullivan's Acting for Film studio in Lewisville. She dedicated a large portion of her time to auditioning over and over in hopes of finally landing a role that would push her up Hollywood's ladder.
"You have to be prepared to work and for things to not come easily to you," Ford said. "It's like that for any profession. The things that matter take time, so you can't be afraid to put yourself out there and say yes to life and to experience. When you start to say yes to things – within reason – they start to work out."