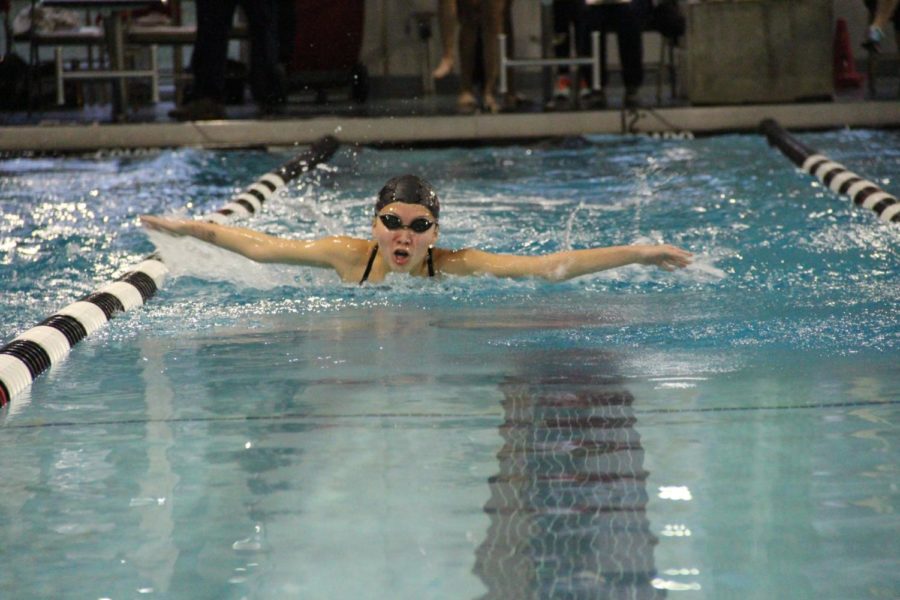 Stephanie Alvarez
The Coppell High School swim team hosts a three-day meet at Coppell YMCA from May 2-4 after school. The first two days consist of the swimmers scrimmaging against their own team members (an intrasquad meet) and the third day the team will compete against J.J. Pearce.
The swim team has competed against Peace for three years and lost to them last year.
"It helps us [be] motivated because they're exceptional swimmers too," Coppell High School junior Reesha Goes said. "We can learn from them and how they do their strokes."
The three-day format of the meet is different from the usual structure, in which events are scheduled into a single day. Students will be miss class time during 4th and 8th periods to participate in the meet.
"Since it's a three day meet, I feel like it's going to be really tiring because swimming three days back to back is pretty tiring," Coppell sophomore Justin Kim said. "It also simulates how Olympic athletes do it because they also have back-to-back events. I think that's what our coach was trying to do – to simulate how an Olympic swimmer might swim."
The meet is intended to keep the swimmers sharp during the offseason.
"Everyone's kind of relaxed right now because they don't want to try because season's over, but this is a way to stay on the same level as we were during season," Goes said. "I want to try my best to get a best time, so that for the next swim season I can go even faster than now."
Follow @SidekickSports for live coverage.