Rathod reaching for skies to fulfill dream of piloting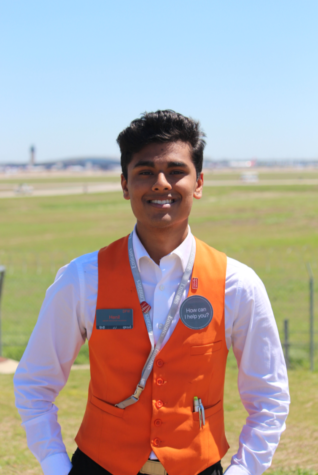 Gazing out his car window, Coppell High School senior Henil Rathod studies the night sky, scouring the depths of its blackness. A few minutes later, his squinted eyes focus on a distant figure that means the world to him — an airplane.
Letting out an excited cry, he points at the plane in excitement, imagining the day he finally flies one.
"I love the experience of flying," Rathod said. "You're on a chair, 40,000 feet in the air, and you're getting served fresh food. You can look outside and you'll see the clouds, sun – it's a different experience. It's something a lot of people don't appreciate as much, but I'm so grateful flying exists."
At 9 years old, Rathod took a JetBlue flight from Connecticut to Orlando, Fla. and the pilot invited him to explore the aircraft's cockpit, sparking his lifelong ambition to become a pilot. Next year, he plans to study aviation management and professional pilot.
"You can just go up to [Rathod] randomly, and he'll start talking about airplanes, and he just would not stop," CHS senior Aditya Kumar said. "He is really passionate about what he wants to do. You can tell right away when you start talking to him."
Kumar has known Rathod since eighth grade, and they both volunteer at the Dallas/Fort Worth International Airport through its Ambassador Program. Rathod moved to Coppell from India – where he lived for a year – when he was 14, but the minimum age for volunteers at DFW Airport is 15.
"I was tracking that application for an entire year," Rathod said. "I legit sat there on the application page like, 'Nov. 7, [my birthday], is coming up, I'm definitely going to hit up that application.' As soon as I turned 15, I got in the application."
Rathod spends several hours each week at the airport and has received "Volunteer of the Month" several times. His duties include providing passengers with gate information and showing them services around the airport, such as shopping and dining areas.
"He's the best ambassador I've ever seen; he knows exactly where everything is around the airport," said CHS senior Anusha Jain, Rathod's fellow volunteer. "You learn a lot from [Rathod] when you volunteer with him, and he keeps you up to date. I'm planning to go into the airline industry in the IT side, so that's helpful."
Although he has never been to places such as Europe or Africa, Rathod used to fly to India every year, giving him exposure to many different airlines. Emirates and Qatar Airways are two of his favorites.
"They've set high standards for the airplane industry, [and] a lot of airlines in America cannot compete with them," Rathod said. "A lot of people don't get to experience them because they don't travel internationally. I'm lucky I get to go to India often so I can try those airlines out."
Rathod often visits Founders Plaza Airplane Observation Area in Grapevine to relax and watch airplanes land and take off. He also watches flight documentaries and reads aviation news articles to keep himself up to date with the industry.
"His dad and I are very supportive of his passion because he focuses on his dreams so much, so we know he will be successful," Sunita Rathod, Henil's mother, said. "Even if he's really tired, he will enjoy going to the airport and being there for many hours. I hope he fulfills his dreams so I can see him flying in a few years."
"
The aviation industry is very competitive, but don't let anyone stop you because if you have the determination, you can move up."
— CHS senior Henil Rathod
Flying the A380 for Emirates is Henil's ultimate goal, as it is today's largest commercial aircraft and the world's only double-decker plane. In college, he plans to complete a four-year aviation management and professional pilot degree followed by two years of on-flight training, during which he will work with small planes – usually two-seater ones. After collecting a multitude of flight hours, he will join an airline, train with them for a specific aircraft and begin flying.
"I get to meet a lot of pilots through DFW, and one of them encouraged me to not let anyone push me down," Henil said. "The aviation industry is very competitive, but don't let anyone stop you because if you have the determination, you can move up.  If you have the perseverance and the passion, nothing should stop you."
Follow Pramika on Twitter @pramika_kadari
About the Contributor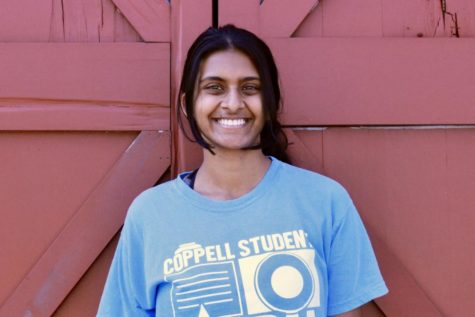 Pramika Kadari, Executive News and Enterprise Editor
Pramika Kadari is a senior and the Executive News/Enterprise Editor on The Sidekick. In her free time, she enjoys reading, writing, watching movies and...