On the Spot: Exploring CHS students' preparation for prom
This Saturday, Coppell High School's prom will be hosted at AT&T Stadium from 8 p.m. to 12 a.m. The Great Gatsby themed event will be, for many, a night to remember for years to come.
In order to adequately prepare for this special night, many students have planned months in advance. Many factors, such as budgeting and time, have made creating the perfect night difficult for many. But one of the most prominent aspects of preparing for prom has become evident, especially within the walls of CHS: prom dresses.
Prom dresses stand out amongst the many unique factors of the whole prom experience. Coppell has a 2019 Prom Facebook group that shows just that, where senior girls will post pictures of their prom dress to ensure that no one will get the same one. But to say yes to the dress, many girls will embark on a special dress shopping experience.
"The whole prom dress shopping process was really cool," CHS senior Brinda Bobbala said. "I actually only went to one store and I loved the first dress that I wore. I tried on a bunch more but I ended up buying the first dress, so it wasn't as stressful for me as everyone else."
Furthermore, prom dresses have become more than just an expensive investment for one night. Their intricate designs make a statement with only one piece of clothing, meaning many people will make sure to do just that.
"I had to go out of my comfort zone for this dress," CHS senior Veena Praveen said. "I usually go for something blue, but my friends encouraged me to try the color wine red for prom – and it worked out really nicely."
Even after the highly anticipated night is over, many often overlook what to do with their prom dresses afterward. Generally, most will choose to sell it or keep it for memory's sake.
"After prom, I'm keeping my dress for sure," CHS senior Isha Gupta said. "This is a dress I really like, and I want to keep it so I can show it to my kids in the future."
Follow Sarah on Twitter @syw6338
About the Contributors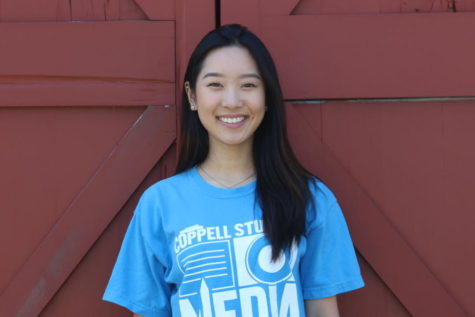 Sarah Woo, Staff Writer
Sarah is a senior and a second-year staff writer on The Sidekick. In her free time, you can probably find her sleeping inconsistently, playing games or...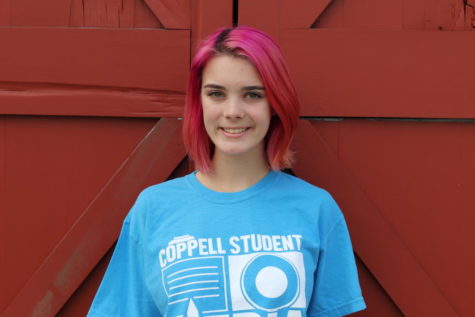 Lilly Gorman, Staff Photographer
Lilly Gorman is a junior and second year photographer on The Sidekick. In her free time she enjoys shooting 35mm film. She is a technician for Coppell...