Schweitzer swings past setbacks, enjoys lifelong passion
Four years ago, Coppell High School junior Ryan Schweitzer first held a club outside his grandparents' Michigan home. This monumental shot launched both the golf ball and his ambitions into full drive.
Schweitzer is now one among the best players on Coppell's golf team.
However, Schweitzer did not always know golf was his preferred sport. As a child, he played a multitude of sports, including basketball, baseball, football and soccer. It was in a club soccer team called the Crushers that he first met his current golf coach, Coppell boys coach Chris Stricker.
"He was always a thinker," Stricker said. "I think that hampered him a little bit in soccer because he would always think [before making a move]. But when he decided to do something, he was really good at it."
Despite these trials and tribulations, Schweitzer found himself at golf, a sport he seemed to click with best. The careful consideration of hitting angle, wind and other factors made it the perfect sport for the thoughtful young man.
In freshman year, he joined the CHS junior varsity team, when he won his first tournament under the guidance of former coach Terry Galbraith. He shot 73, going only one over par and winning by five shots.
Schweitzer's sophomore year introduced him to the varsity team, where he reunited with Stricker, who was newly appointed golf coach. He was initially inconsistent, sometimes scoring extremely high and other times scoring low. After not qualifying in the top five to play in one tournament, he channeled his disappointment into his game, working harder and faster to improve.
"It was almost like he needed that to kickstart him," Stricker said.
Similarly, during the very first tournament of the school year, Schweitzer did not make the top five, which would be necessary to qualify for the next round. However, as the year before, he improved greatly, holding the lowest scoring average in the entire team.
"He doesn't really care what happens in the past," senior golfer Gabe Benedict said. "He's all about the future and looks ahead to the next opportunity."
Nevertheless, he hopes to show a better performance at next year's Bart Granger tournament.  
"It [is] a good experience because it's the biggest tournament, so you're playing against all the best golfers in Texas so it's a good experience to see where you're at," Schweitzer said.
While Schweitzer's love for golf extends far past the golf course, he makes sure to separate his in-golf and out-of-golf personas.
"He tries to stay away from talking about golf with his friends most of the time, just because his friends don't know about it as much as he does," Benedict said. "[But] whenever he's with his other golf friends, he definitely brings it up a lot and talks about it with the other kids on the golf team."
He shares a friendly rapport with his teammates, lifts up the team's spirit.
"When he's playing, he doesn't want to joke around," Stricker said. "But in practice, he'll say something and crack the guys up."
Whether through the friends he makes on the green or the clubs he grasps so often, Schweitzer has a passion he truly cherishes.
"[Golf] means a lot to me, because it's what I want to do in my life, ideally, and I have a lot of fun playing it," Schweitzer said. "Anytime you have can fun doing something you love, it's a good thing."
After all, to Schweitzer, golf is the past, present and future.
Follow Shravya on Twitter @shravyamahesh.
About the Contributors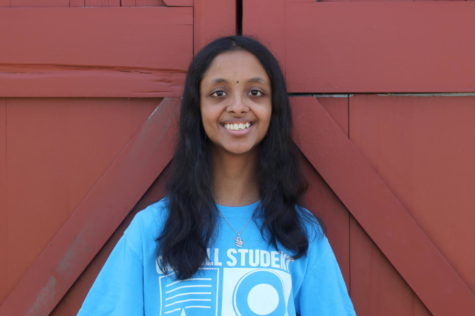 Shravya Mahesh, Entertainment Editor
Shravya Mahesh is a senior and Entertainment Editor for The Sidekick. You can usually find her blasting pop music in her room, snacking on cookies while...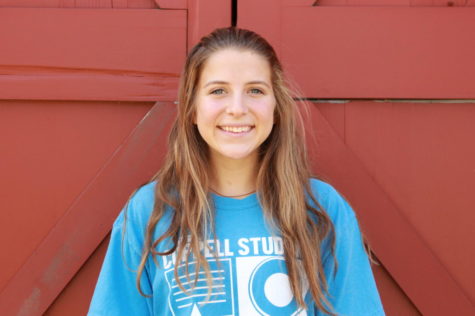 Sydney Rowe, Staff Writer/Photographer
Sydney is a senior and is a second-year writer and photographer on staff. She enjoys being active and going to new places in her free time. In school,...