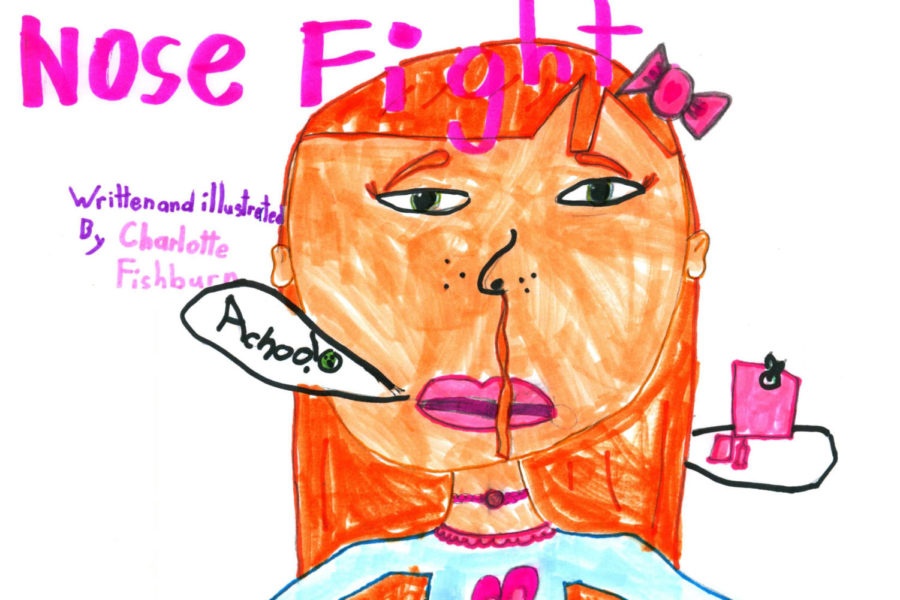 Many Coppell ISD students became authors for the first time as they created picture books for the Cozby Library and Community Commons' 2019 Storybook Contest, which concluded in February.
All students in grades K-12 were eligible. There were two age divisions – the first for those in fifth grade or below, and the second for those in sixth grade or above. The library received approximately 60 submissions, all of them from CISD students. First and second place winners were announced for both age categories.
"We were so pleased with all of the submissions," Cozby librarian Tracie Williams said. "They were so creative, and we wish we could give more winners."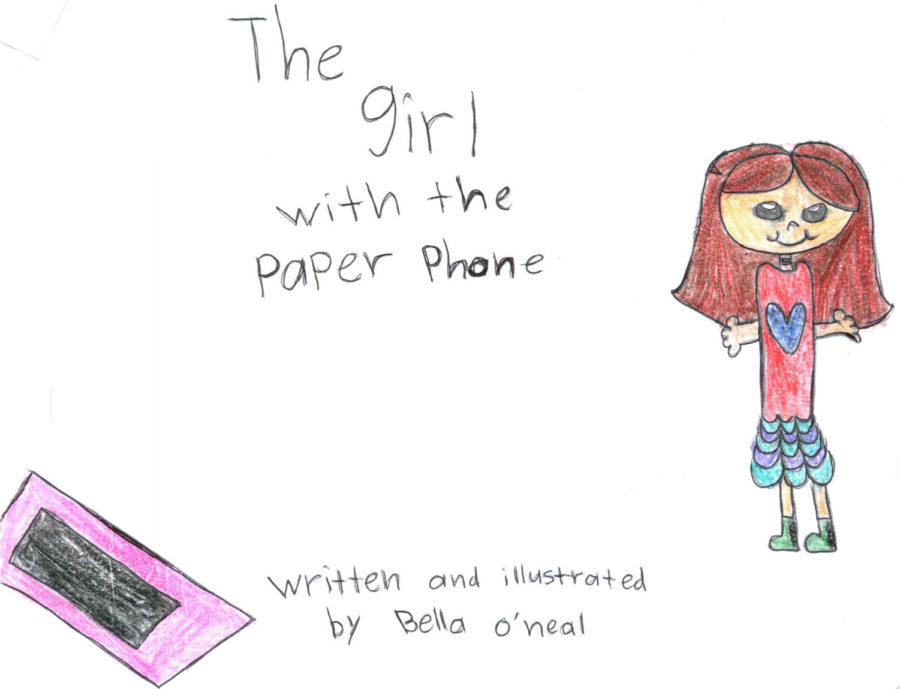 The Girl with the Paper Phone by Bella O'Neal was awarded first place in the younger age category. The story follows a little girl named Zoe who is too young to buy a real phone and makes a paper phone for herself instead.
"I was playing this game [where] I made a phone out of paper, and I thought of the idea for the book," O'Neal said. "I've been interested in writing for a year. I felt really excited [when I won] because I felt like someone else would win, and I was like, 'how did I win?'"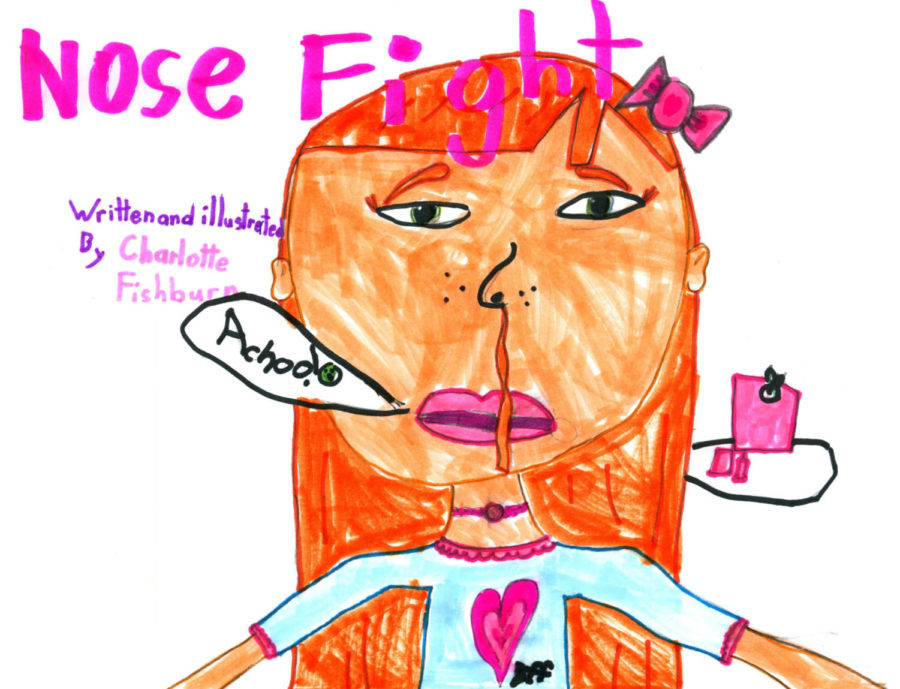 Nose Fight by second-grader Charlotte Fishburn won second place in the competition for younger students and is a unique story about a tarantula who makes a girl sick. Her mother, Jennifer Fishburn, found the contest on the library's Facebook page.
"I entered because I love to draw," Charlotte said. "I had to write too, and I did not want to. I only wanted to draw. I made a lot of mistakes, so I had to fix them. I don't know why I like drawing, but I draw almost every day. When I'm reading picture books, I like seeing the drawings."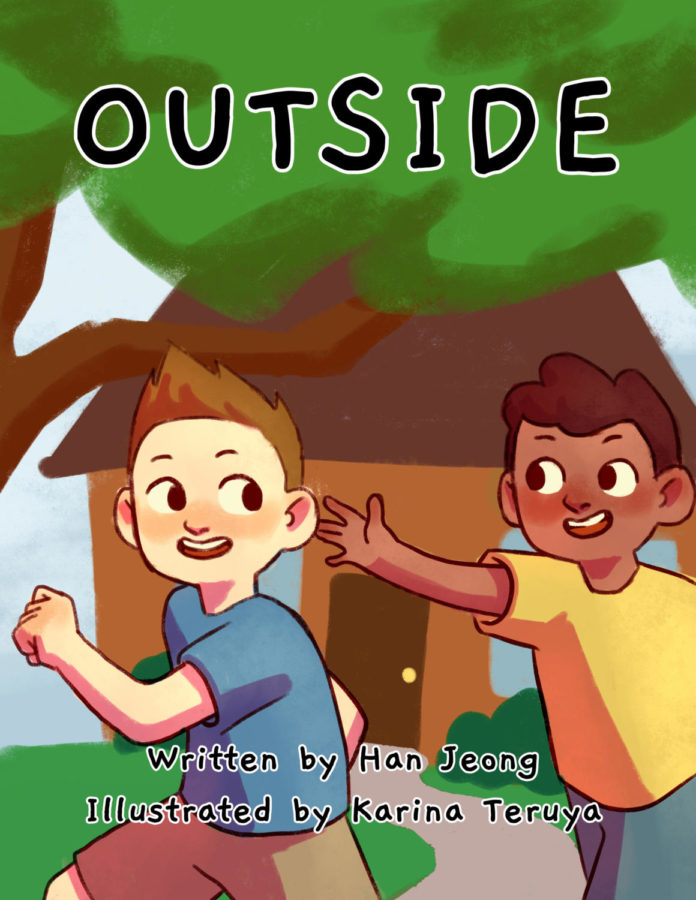 Coppell High School seniors Han Jeong and Karina Teruya won first place in the sixth to 12th grade competition with Outside, which focuses on kids playing outside more instead of staying in their house all the time.
Jeong has recently grown interested in writing and found out about the Storybook Contest while browsing the Cozby library's website for a book.
"We needed to come up with a unique idea to impress the judges, and I wanted to focus on a topic that is relevant to kids today," Jeong said. "It had to resonate with kids who were reading it, and other people who were reading it to their children. Technology is a major part of children's lives, and I wanted to show that in the book, and show maybe that we could go outside and play more with other kids because it's good for them."
Jeong contacted Teruya and asked if she was interested in illustrating the book because she is an AP art student who has been passionate about the craft for years.
"I was really excited to win, it's a really good opportunity to get my art recognized," Teruya said.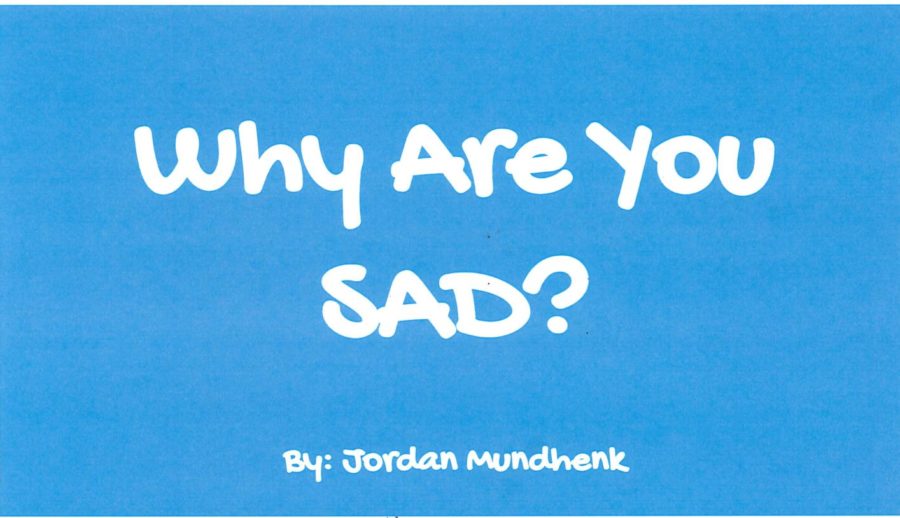 New Tech High @ Coppell sophomore Jordan Mundhenk earned second place in the older students' category with Why Are You Sad? Mundhenk had written a picture book for her creative writing class at school, and her teacher, Zane Porter, encouraged students to submit to the Cozby Library's Storybook Contest.
"I've always been into poetry, and writing and journaling," Mundhenk said. "My story was about animals being sad, and I related it to how humans feel because everyone feels sad. After I found out I won, I was honestly so surprised, I didn't think I was going to win, [because] I wasn't sure about how I felt about my story when I turned it in."
Mundhenk is considering majoring in journalism during college but has not decided yet.
Follow Pramika on Twitter @pramika_kadari