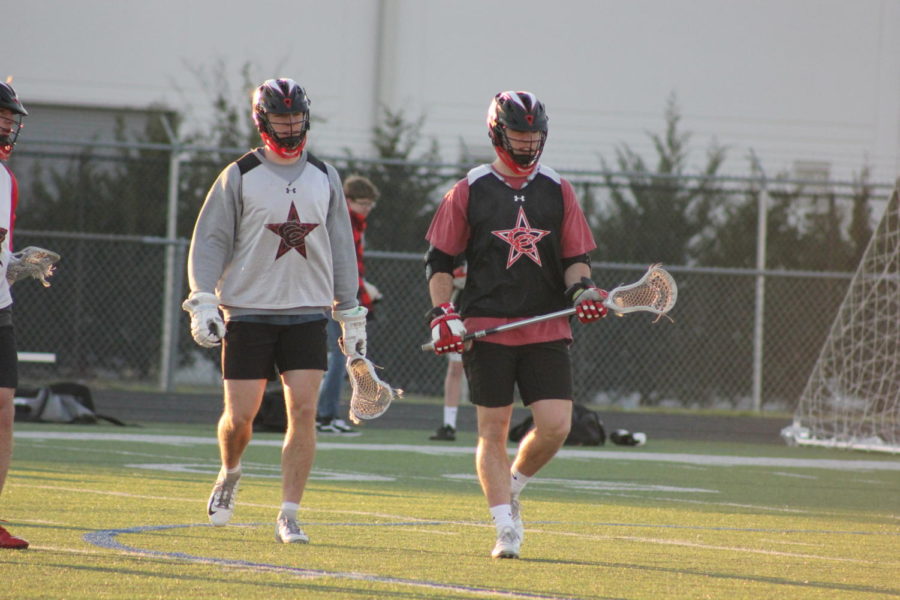 Aubrey Phillips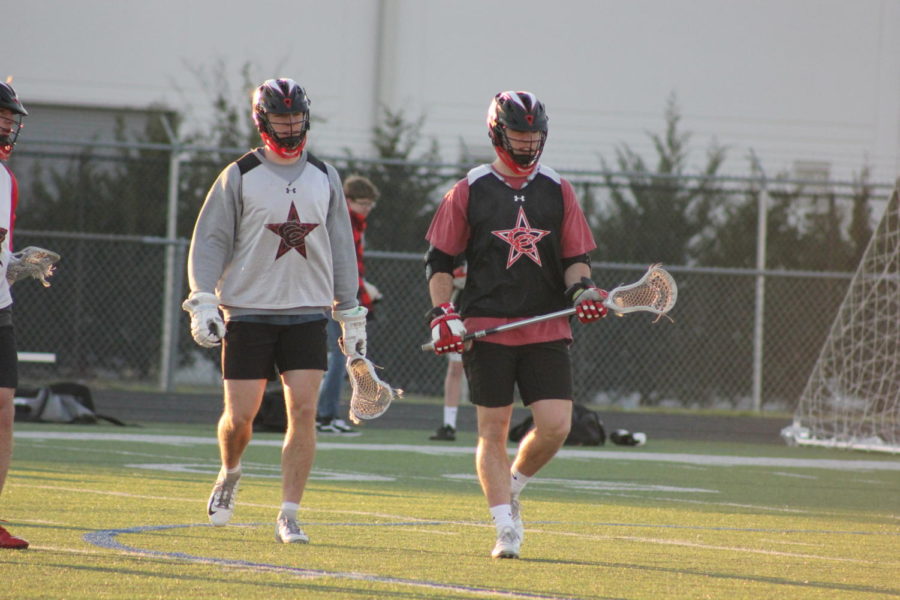 In many sports, siblings playing for the same team is common.
In Coppell lacrosse, it is a tradition. This trend reaches kids from first grade to seniors.
"We've got a good mix of kids this year who have all really bought into the program," boys coach Matt Mueller said. "I had younger siblings so I know there is a natural competitiveness between the siblings that play to drive them to play harder."
The sport creates a bond between the siblings and allows them to come together with a common love for the sport. Coppell junior Ryan O'Toole and his brother, John O'Toole, who played for the team before he graduated in 2016, both share the same passion for lacrosse.
"When [my brother] comes home for break, we go outside and play catch," Ryan said. "We have a lot of kids older and younger playing for the team this year, so there's a really good family centered environment."
The bonds between siblings allow the team to be cohesive and work closely together. This trust and bond creates a sense of pride and interest in younger siblings to play in the future.
"To a certain extent that those [siblings] will help push each other and help hold each other accountable for the future," Mueller said.
CHS seniors Luke and Ethan Bivens are the only two current siblings who play on the same team. The brothers hold an essential part on the varsity team and play off of their bond to better the team.
"If my brother does something bad I'll get onto him more than I would any other player," Luke said. "That's just because we care a lot. Being siblings just elevates the quality of play, and we try harder when we play together."
The twins have been playing since seventh grade and have seen the lacrosse program through its highs and lows. They hope this year will be the most successful they have seen in their many years of the program.
"In Luke and Ethan's case, they've been a part of teams that have had success and also teams that may have underachieved," Mueller said. "I think them knowing both sides, they understand what it takes to reach our full potential."
Both the boys and girls lacrosse teams started their seasons with a tournament. The girls traveled to College Station and went undefeated in nine games to secure a first place finish. The boys played a tournament as well and beat Jesuit, which is the No. 1 team in the state.
"Having siblings on our teams really helps shape that family culture that we have on our teams," Mueller said. "It has always been a trend in the program, and it really shapes a familial atmosphere."