Student of the Week: Looking back, looking forward – Leslie's theater experiences inspire career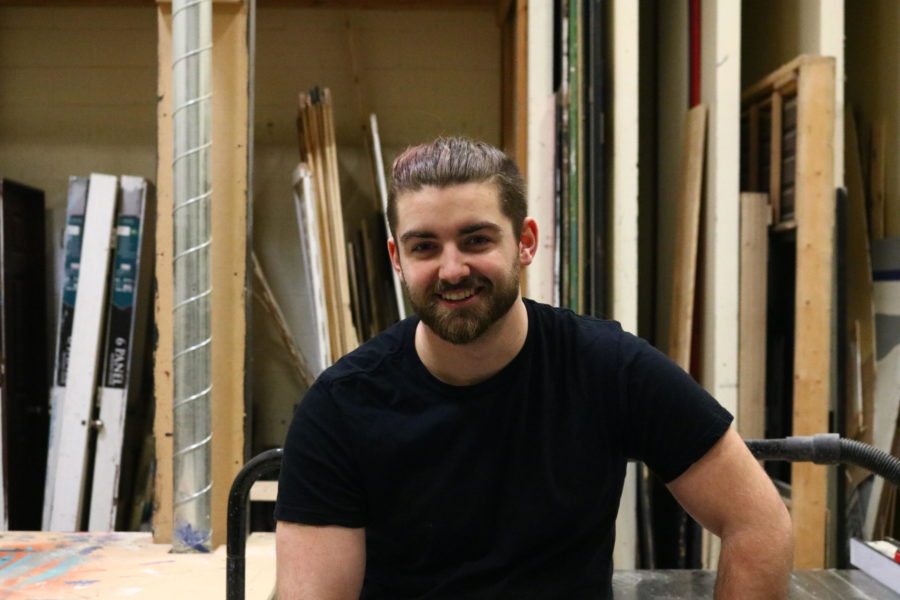 Since joining the theater department freshman year, Coppell High School senior William Leslie has performed in numerous productions and acquired skills in set building and design, inspiring him to study architecture in college. He has been selected as The Sidekick's Student of the Week. Now serving as head technician, Leslie looks back on his on and off-stage experiences in the department.
When did you first get involved in theater?
It started whenever I actually transferred [from Shadow Ridge Middle School in Flower Mound] into Coppell in eighth grade. From there, I got involved more and more. In [Coppell Middle School North], [the high school teachers] actually invited me over to do a little "bit" for one of the shows, "Awesome '80s Prom". They had us come up, and we did a boy band special guest for the prom. After that, it just kind of snowballed into what it is now.
"
After seeing the level of production and the level of family that it's like whenever you're in a show at the high school, something clicked. It was one of those things that was like, 'this is where I want to be. This is what I'm going to do.'"
— William Leslie
How does theater influence you offstage?
Being on stage has really giving me the chance to see how every element will actually work within the show. You might be having to build a staircase, and so you build it like a normal staircase, thinking 'oh this'll be good'. But then, you get on stage [and] you've got to walk up that staircase in the middle of a dance and you're just like 'this is impossible. Why did we build it like this?'. It's really giving me the realm of practicality and how things actually need to work in order for things to go smoothly in a show.
What was the process of bringing the set of "The Diary of Anne Frank" to life?
It was a lot of research, and then I had my basic floor plan and I would go to the director [Lauren Holt, CH9 director] with it and be like 'Here's what I have so far. What are your thoughts? What do you want me to change?' Seeing the first design go to the final design, having to make copies of it for the lighting designer and the technical director- that was a lot of fun- and a lot of pencil lead, just making designs over and over. Designing it and then building it, it was so interesting to see how I knew everything was going to look that way, and then whenever it [was] finished, it looked exactly like I wanted to.
How has your experience in technical theater and site construction influenced the career you want to pursue?
Being in tech theater and now having the set design experience really showed me how cool it can be to make things and design them and then have them be a reality that you're known for. Over the weekend, when everyone came to see the show ["The Diary of Anne Frank"], they saw 'William Leslie – Set Design'. They would find me at any point and just be like, 'dude, I saw the set for 'Anne Frank'. It was amazing. I didn't realize you made that.' Having all those reactions really set in stone that I was going to college for architecture, just because it's the same type of thing – you do all the designs and you make them [reality].
Follow @_shivisharma_ on Twitter. 
About the Writer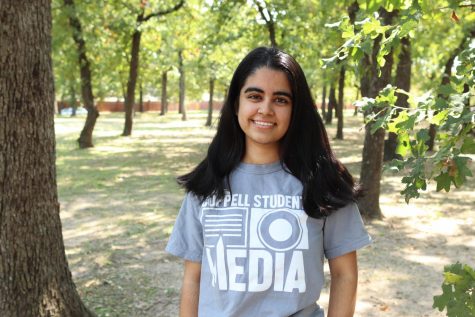 Shivi Sharma, Executive News Editor
Shivi Sharma is a senior and Executive News Editor for The Sidekick. She is part of the IB Diploma Programme at CHS and also edits for Brown Girl Magazine....