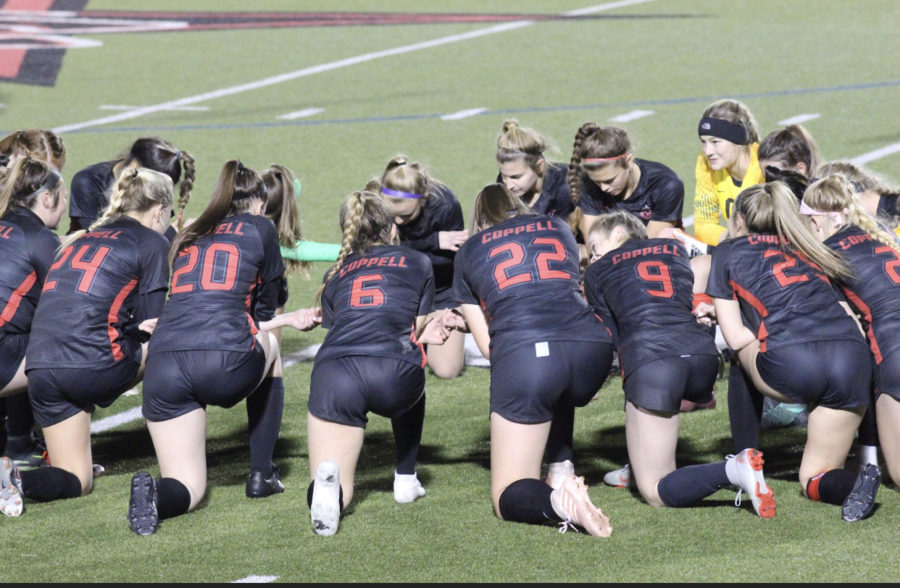 Stephanie Alvarez
The Coppells girls soccer team earned its third consecutive district title last night with a 5-1 win against the Irving Lady Tigers.
"It feels really awesome because we have one of the hardest districts [District 6-6A] in the state so its great that we can accomplish that," senior defender Addison Ramirez said.
Two matches remain in district play before the Class 6A playoffs.
"We can improve on switching point of attack and trying to find the net earlier than later in the game and connecting passes [throughout the game]," sophomore forward Jocelyn Alonzo said.
With 22 wins this season, last night's victory continues the Cowgirls' 22 game streak.
"We've had our ups and downs at the beginning of the year but now that we've all come together as one time, we have one common goal of winning state as a family," Alonzo said.
The Cowgirls play Flower Mound on March 19 at 7:30 p.m.