CISD Board adopts final district border realignment plan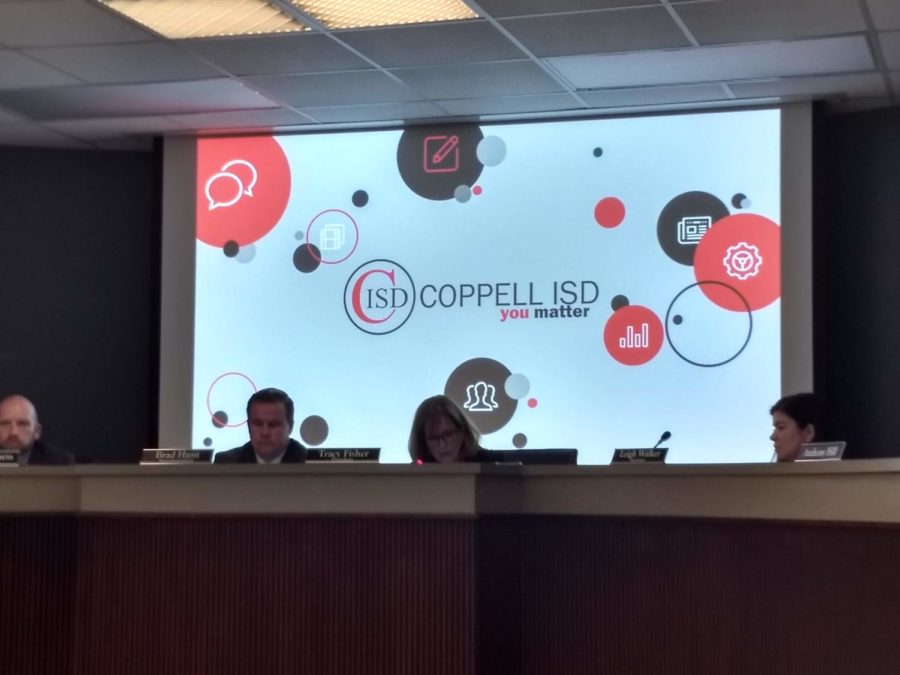 On Monday night, the Coppell ISD Board of Trustees approved elementary and middle school realignment plans. The motion to ratify plans A3 and B3 passed, 6-1.
During open forum, community members addressed the Board with their views regarding how this redistricting will affect kids. Those who are forced to switch schools will be separated from friends and familiarity.
"It took me a little while to find my way around, but I finally found it around, and then, in the middle of the year, I'm told that I have to go to a whole new school the next year," Coppell Middle School East sixth grader Zoe Stephan said to the Board. "And I feel as though that's not fair to us because we finally got there, spent a year there memorizing everything. Now we have to go to a whole new school and memorize everything all over again."
The need for realignment arose from the ongoing construction of Canyon Ranch Elementary and most of the 10 elementary schools in the district looking to overshoot their capacities in coming years. Lee Elementary, with the largest catchment area, has a maximum capacity of 740, though it is expected to have a population of 1,086 by the 2020-2021 school year.
"I know how emotional it is and I know how much we all care about every child that goes to our schools in Coppell, no matter what," Place 4 representative Thom Hulme said. "There's no way we can avoid there being some disruption; it's just inevitable and impossible. We've tried to maintain as little effect as we possibly could in this hard transition."
Multiple Valley Ranch parents voiced safety and traffic concerns due to Canyon Ranch Elementary being built amidst established neighborhoods and at close proximity to its sister school.
"By moving all the developments on Belt Line into Canyon Ranch Elementary, you're subjecting the Valley Ranch neighborhood to an immeasurable increase in traffic," former Valley Ranch parent and PTO president Maya Anderson said. "Have you worked with the city to keep students safe?"
The decision-making process regarding realignment began in May 2018, followed by a city-wide questionnaire, numerous open forums and additional meetings. CISD associate superintendent Sid Grant presented the alternative A2 plan for elementary schools (B2 plan for middle schools) to the Board on Dec. 17. One of the main changes is apportioning the area south of Highway 114 to Canyon Ranch Elementary. It also proposed widening Mockingbird Elementary's surrounding catchment areas in what is previously land corresponding to Austin Elementary.
After concerns were voiced by CISD parents, the Board looked to limit smaller catchment areas farther away from school campuses.
A revised A3 (and B3) plan was presented during a public forum at CHS9 on Jan. 10. This district realignment plan was approved in a 6-1 motion by the Board, effective in the 2019-2020 school year.
Approximately 200 single family homes are to be built in the area between North Lake and Belt Line Road in the near future. To accommodate this development, the A3 plan adopted by the Board takes about half of this area, named South Haven, and puts it under Mockingbird Elementary catchment.
Notable changes the B3 plan (middle school realignment) makes includes the redirecting of Lakeside Elementary from CMS North to CMS East. Additionally, residents living in the area corresponding to the Town Lake Multifamily Apartment Complex will now attend Town Center Elementary yet go to CMS East rather than North, where the rest of the elementary will be headed. This is the only instance where an elementary school is split in such a way.
CISD Board President Tracy Fisher voted against the realignment.
"It's going to be really hard for me to support this," Fisher said. "In my consideration, especially when I look at a middle school plan, we need to do everything we can to make sure those middle school kids are successful. There is no place other than middle school that I worry as much about, for kids. It's just a hard time for their brains, for their parents. I just would hope to have a little bit more space in school to allow kids to have more elective selections, less crowded, unstructured time between class periods, at lunch."
The CISD Board also set a grandfather clause in motion, exempting fourth and seventh graders from the realignment if they choose to do so for the 2019-2020 school year, to complete their fifth and eighth grade years. However, the district will not be providing free or paid transportation for those that choose to transfer.
"A lot of people have been waiting for this moment, whichever plan goes forward," Place 2 representative Manish Sethi said. "But from this point onwards, we have to start working because we know there will be a lot of kids who will be moved. We have to rise up to that challenge and provide that extra support our kids will need for the next couple years."
The full-length video recording of the meeting can be found here.
About the Writer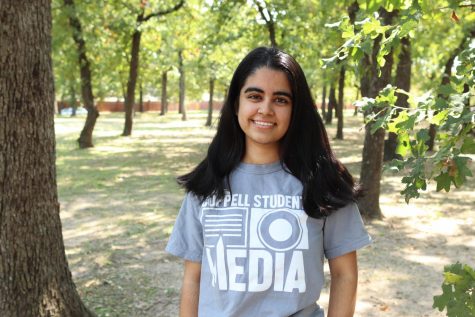 Shivi Sharma, Executive News Editor
Shivi Sharma is a senior and Executive News Editor for The Sidekick. She is part of the IB Diploma Programme at CHS and also edits for Brown Girl Magazine....