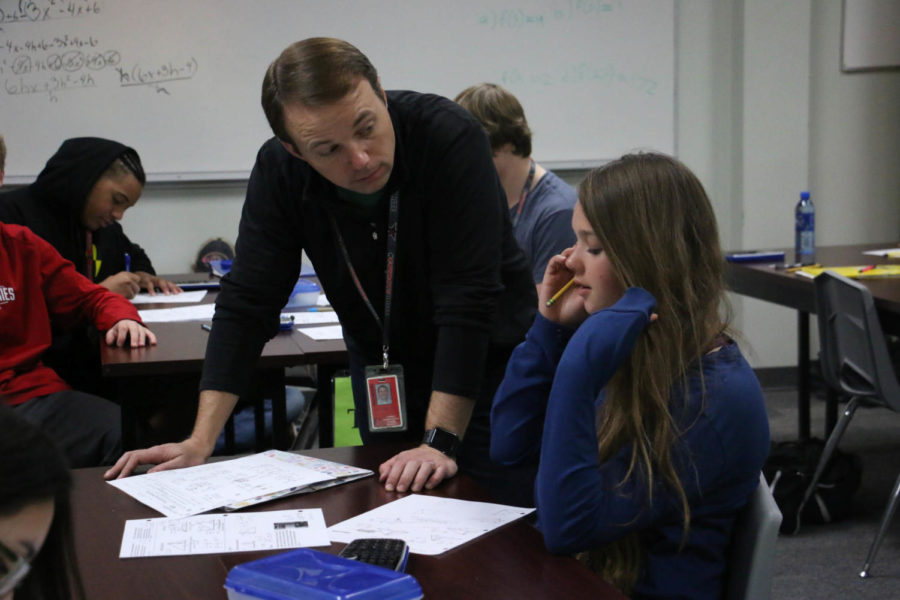 Camila Flores
This week, Coppell High School math teacher John Watkins has been selected as The Sidekick's Teacher of the Week. Watkins enjoys creating an interactive and thought-provoking learning environment for his students so they can better understand concepts of math, school and life.
When did you realize you wanted to start teaching?
I realized in college (Baylor University) I wanted to start teaching. Originally I had a different plan – it was not to teach math. I thought I was going to go to seminary, but God showed me a different way and that my calling was in the classroom behind the podium rather than the pulpit.
How do you like to teach?
I try to put a less robotic face on math and try to make it relevant. Sometimes, it's impossible to make it relevant. But I always try to have fun with it, no matter what I'm doing. If I can't make the math fun, I make fun of the math or even myself.
What are some of your favorite parts about teaching?
I love making people smile. I love showing people math isn't as scary as they think it is. I love showing people who may have never had confidence in math they can actually be good at it. I try to use math as a tool to teach people how to work through adversity, believe in themselves, get self confidence and work hard to appreciate the results.
What life lessons can your students take away from this class?
I'm full of little sayings – lots of them are cliché, but I'm a big fan of them. My kids will hear lots and lots that the only problem with making a mistake is if you claim to be perfect. Mistakes are part of the process; they're normal and they don't mean you're stupid – they mean you're trying. The riskiest thing in the world is to not take any risks at all.
What is one interesting fact that people might not know about you?
I remodeled every square inch of my first house myself. So if you study hard enough in your geometry class, you can remodel every square inch of your house yourself. Basically, you can actually use some of the stuff we learn in this building in the real world.
Follow Sarah on twitter @syw6338