Building for education: buildOn works towards fundraising, advocating for schools in developing nations
With 10 elementary schools, three middle schools, two high schools, one ninth grade center and one alternative campus, Coppell ISD has not felt the lack of proper education facilities that developing nations face. These countries, ranging from Senegal in Africa to Nepal in South Asia, deal with limited education stemming from their poverty and lack of adequately build schools.
Two Coppell High School students want that to change.
CHS juniors Ananya Pagadala and Anjali Satpathy have started a club which would help developing nations build schools. The club is a branch of the non-profit organization buildOn, which works to promote education in underdeveloped areas, such as Haiti, in hopes of reducing poverty.
"We want to tell people how important it is that [people in developing nations] get this education," Pagadala said. "I don't think people in Coppell understand how bad the situation is out there. These schools are nothing, these people don't have any means for education, and if they want to help their country get out of their economically depressed state, they need some education. We are really trying to focus on advocating and fundraising to help raise money to help build a school."
Pagadala started thinking about how to make a difference regarding education in her freshman year. While the club itself had not formed in her mind yet, the intent was there. During her and Satpathy's sophomore year, they began actually considering the formation of a club. After researching various organizations such as Pencils of Promise and Build Africa, the pair decided their best option is to work with buildOn because it has a more specific goal.
"
…we really do want people to understand the message of lessening poverty, of lessening lack of education and of increasing opportunities for everyone across the globe."
— Ananya Pagadala, junior
Pagadala and Satpathy met with a representative of the organization, gained the sponsorship of CHS AP environmental science teacher Rebecca Wheatley and began working on their club. Now that the club is up and running, they are beginning to draw in members. The club now has 23 members, a number which is expected to grow.
"I joined after my friends told me about it," CHS junior Eva Theel said. "It's for a good cause. It's helping less fortunate people build schools, and I really wanted to help out."  
The goal is to raise money through a series of fundraisers, including T-shirt sales and bake sales. All money will be donated directly through the organization.
Each member is given the goal of raising at least $2,000. This is the minimum for individuals to qualify for "the trek", which is the opportunity for said individual to travel to the designated country where the money will be sent. There, they will be exposed firsthand to the conditions they are helping to improve and will be able to aid in building the school they raised money for.
As the club is just beginning, a specific country has not been decided yet.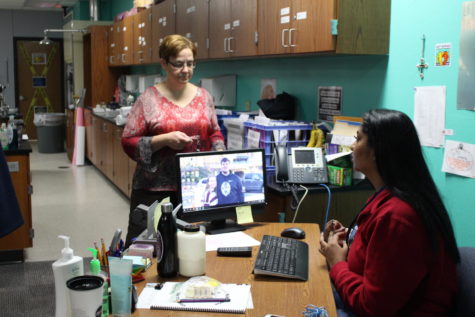 "If they get to go [on the trek], they'll actually be able to be physically part of the building of the school," Wheatley said. "And to think that you're helping lay those bricks, I think that's so awesome."
Some of the challenges the girls expect to face include the large task of spreading the word about the need for promoting education.
"We want to educate our members and anyone outside the club on how little access these people really have," Satpathy said. "Most people just have a general knowledge on how [developing nations] aren't as privileged as we are, but we really want to show the details of it."
Another challenge is how CHS students often participate in clubs only to boost their resume, which could damage the appearance of the club and taint its legitimacy.
"In [other people's] minds, they might think we're just doing this for college applications or for more extracurriculars, but we really do want people to understand the message of lessening poverty, of lessening lack of education and of increasing opportunities for everyone across the globe," Pagadala said. "Spreading our message to people who will doubt our motivations will likely be one of our biggest challenges."
The two girls have put in work towards their goal to make a change. Not only have they worked on this project for two years in planning and preparation, they continue to dedicate their time to the working project. Every Sunday, they dedicate two hours specifically for working on their club.
Currently, the club meets every other Friday at 8:10 a.m. in room E208. It is open for all to join.
"CHS as a whole will be able to send out the same message," Satpathy said. "We're trying to improve education and access to education in these third world countries."
Follow Sally (@sparampottil) on Twitter.
About the Contributors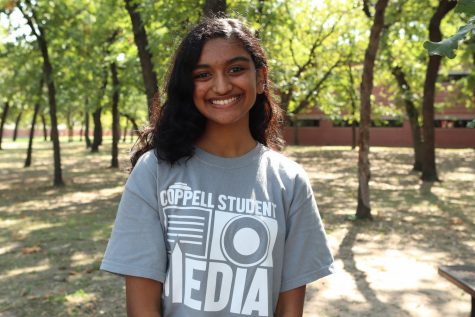 Sally Parampottil, Executive Editor-in-Chief
Sally is a senior and the Executive Editor-in-Chief on The Sidekick. While she's done just about everything possible on staff, she loves writing for sports...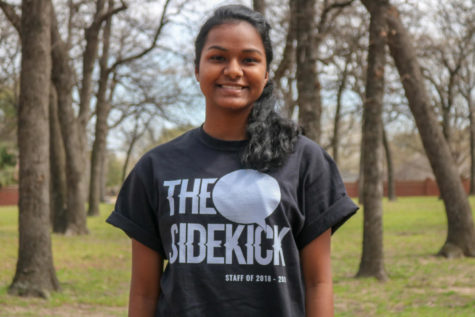 Rishitha Penmetsa, Staff Photographer
Rishitha Penmetsa is a senior and a first year photographer on The Sidekick. During her free time she enjoys dancing, reading, and hanging out with...