Spotify's 2018 Wrapped feature gives users closer look on their top listens of the year
The saying "It is the most wonderful time of the year" is certainly true during the holiday season, but for me, Spotify makes the end of the year even more wonderful.
Instead of taking a trip down candy cane lane this December, I am taking a trip down memory lane with Spotify, and it is sweeter than ever.
Spotify recently brought back its second annual Spotify Wrapped feature which has exhilarated millions of its users worldwide, including myself.
Spotify Wrapped gives its users to see a detailed recap of top-played artists and songs, most-played genre and most importantly, the number of minutes listening to their favorite tunes of the year.
"My favorite part of Spotify Wrapped is estimating how many minutes you have listened to during the year," Coppell High School senior Nnamdi Ogbogu said. "It's really awesome and makes me more excited for what next year's music has to offer."
I spent most of my time jamming out to my favorite songs including "Soarin" by Bazzi, "Loving is Easy" by Rex Orange County, "Pretty Little Fears" by 6LACK ft. J.Cole and many more.
To be more specific, I listened to over 55,982 minutes worth of music. That is almost 40 days in total.
After sharing my results with  friends, I heard responses inspiring me to explore new artists and genres of music. Not only were other's 2018 recaps much different than mine, but the different amount of minutes I heard over the course of a few days made my jaw drop. I heard numbers ranging from 9,000 all the way to 138,000.
"I listened to so much more music this year than I did last year," said CHS junior Ana Hinojos, who logged 54,000 Spotify minutes. "I definitely saw my music change by listening to older music, especially in the 80s and 90s, which was shocking as my results were completely different last year."
Aside from the fact Spotify is almost spot-on with your guilty pleasures and minutes, it also inspires you to crawl out of your comfort zone. With its separate "Tastebreakers" playlist consisting of 50 songs that you typically would not listen to, it expands your horizons in the upcoming year.
The company also brought back one of its most popular components of the recap with "Your Top Songs 2018," a playlist compiled of the top 100 songs that you listened to throughout the year.
"The best part of Spotify Wrapped is the playlist it makes you of the top 100 songs," CHS junior Natalie Howitt said. "It's really fun to see it and think back to where you were in life when you listen to those songs again."
Seeing how my music taste and emotions alternated throughout the year is fascinating.
After getting your results you can share them through Twitter, Instagram, Facebook and almost any other social media platform.
Spotify Wrapped is an enjoyable way to reflect on your emotions and thoughts throughout the year, as well as sharing it with others. This will make streaming even more exciting, as Spotify is guaranteed to not let you down.
Leave a Comment
About the Contributors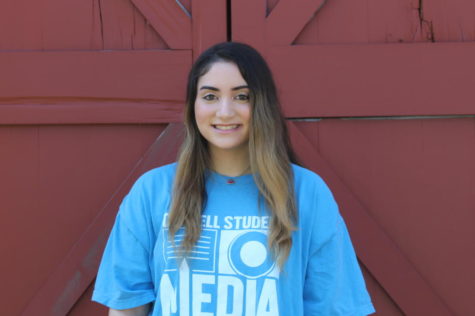 Christie Hernandez, Staff Videographer
Christie is a senior and a second-year staff writer/photographer/videographer for The Sidekick newspaper. In her free time, she enjoys singing, baking...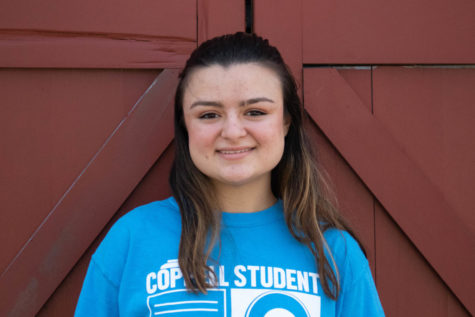 Bella Mora, Staff Designer
Bella Mora is a senior and third year graphic designer on The Sidekick. In her free, time she enjoys listening to music, watching movies and drawing. Outside...