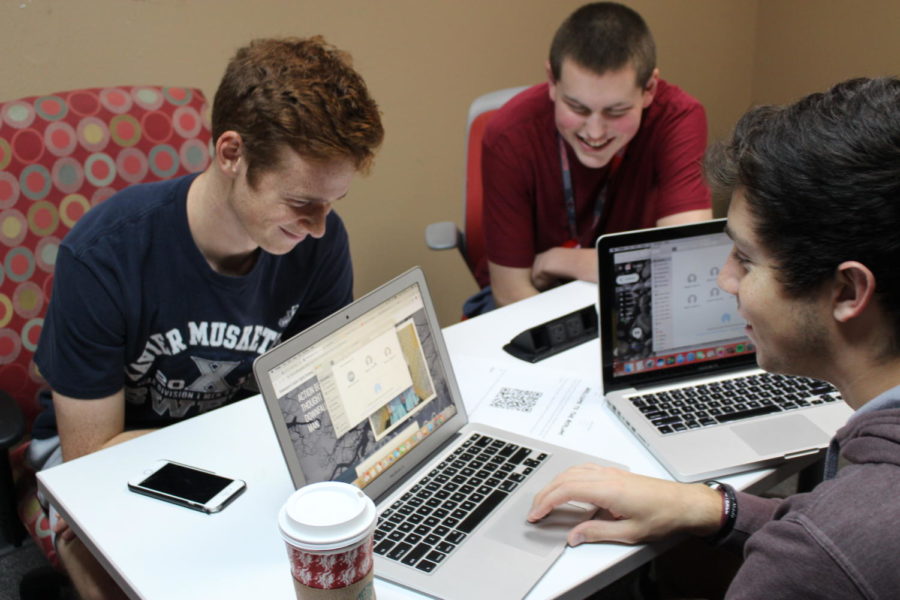 Bren Flechtner
Students from the English lV classes entered the Coppell High School library for a brand new learning experience. The teachers developed a new way for students to learn about three well known books, and added a new spin on it.
Creating a digital game incorporating what the students have been learning throughout the first semester. Students were put in groups of three and used videos and images to find clues to complete the activity.
The main characters from William Shakespeare's "Hamlet", "Othello" and "Macbeth" were the main focus of the activity.  
"The goal was to get the learners to understand what a tragic hero is, in a fun way," AP/IB English teacher Stephanie Ball said. "All of the main characters are crazy, so we used an asylum where the students are cellmates."
This is one of the many activities the English lV department uses to understand the different works of literature throughout the year.
With various groups attempting to escape the virtual asylum, all but one group was successful throughout the day.
"We were really frustrated at first," CHS senior Angel Lopez said. "After we escaped, my group was excited and we were able to learn in the process."