Recent rain causes ripples in CHS routines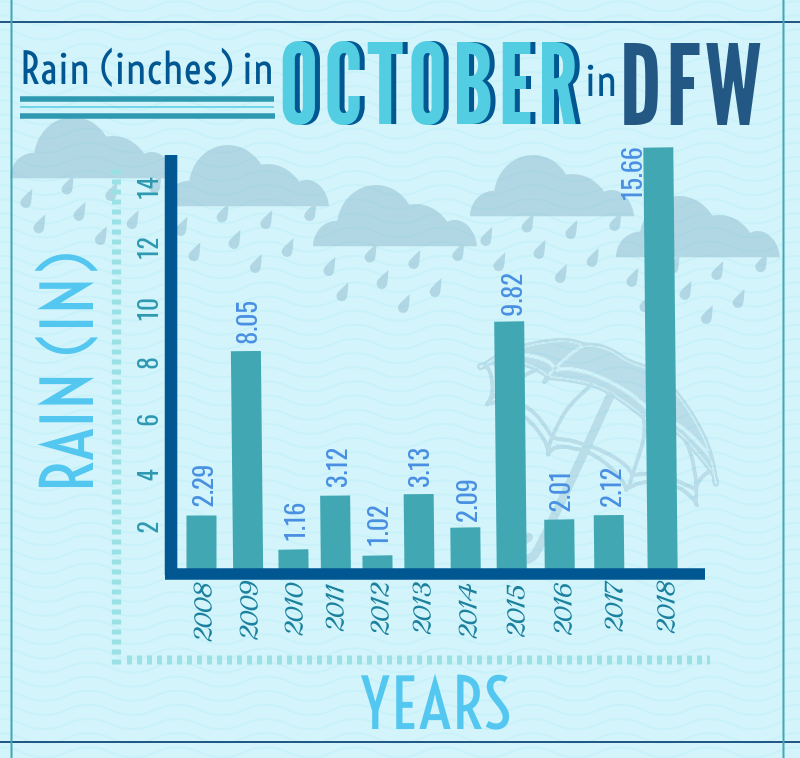 In October, the Dallas-Fort Worth  area experienced more rain than seen in recent years, reaching a month total of 15.66 inches, according to the National Weather Service. It was the wettest October the National Weather Service has recorded, with its first record dating back to 1898.
The rain unsurprisingly makes it hard for Coppell High School sports teams to practice outdoors. Not only do muddy and slippery grounds pose a safety hazard for players, there is also the risk of getting sick from the cold, damp weather.
The CHS athletics department does not have too much to worry about when rain hits. The field house, located next to Buddy Echols Field, is a full-sized indoor football field, equipped with high ceilings that protect against the rain.
"That's the blessing of being here, in Coppell," offensive coordinator Jay Jones said. "If it rains, we just go inside. I remember my senior year, it rained three or four weeks in a row. It was miserable, and back then, there weren't many turf fields, so we played on grass. It was just nasty, but that's the benefit of having a turf field."
The difference in mood during practice, however, has noticeably changed.
"It makes everyone feel kind of gloomy because it's so hot in the field house," sophomore JV football player Manjul Raj said. "Unless they turn on the fans, everyone gets kind of grouchy. It doesn't affect how everyone plays, it's just the attitude."
In severe cases of rain or in the case of lightning, games are delayed or cancelled due to safety concerns and UIL regulations. This has happened a few times this season, including the football game versus Allen on Sept. 14 which was cancelled after half time.
Football and other athletics are not the only classes affected by the weather. Other outside-based classes have had to make adjustments during this rainy time, including Outdoor Adventures, taught by Bill Parker, which focuses on learning outdoor activities and wildlife education.
Though the curriculum was able to be adjusted to where indoor activities would be done during rainy days, remaining inside for a class meant to be taken outdoors results in some less than excited students.  
"[The students] are tired of it," Parker said. "They want to actually get outside and do stuff."
Affecting an even broader number of people is the traffic in the mornings and afternoons.
"When it's raining, people have to be more cautious than they would when it's dry," security and crossing guard Dave Trail said. "A lot of times, people go a little too fast and you have to slow them down."
Trail stands at the intersection to the bus loop and directs traffic in the mornings and afternoons. He continues to work through the rain in order to make sure students safely cross the street.
In an interview with the Dallas Morning News, scientist Adam Smith of the National Oceanic and Atmospheric Administration explains Texas has seen severe weather impacts, ranging from drought to the current flash floods, because of its geographical location in the southern plains.
"Texas is a hot-spot for a wide range of extreme natural events due to its geography," Smith said. "We expect many of these extremes to become more frequent and intense as time moves forward."
About the Contributors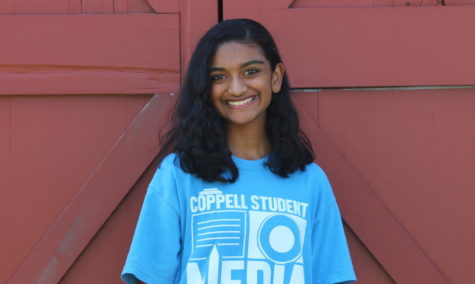 Sally Parampottil, Executive Editor-in-Chief
Sally is a senior and the Executive Editor-in-Chief on The Sidekick. While she's done just about everything possible on staff, she loves writing for sports...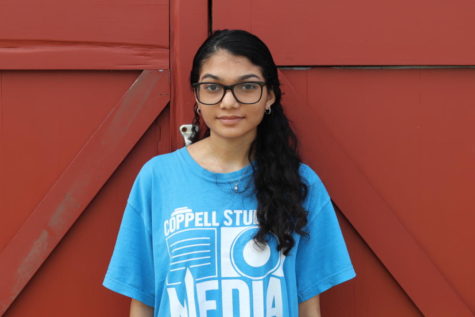 Shriya Vanparia, Staff Designer
Shriya Vanparia is a senior and a second year staffer on The Sidekick. In her free time, she loves to draw, paint and listen to music. With comments and...