Art I students hide drawings, find relationships through geocache project
Students in Art I classes at Coppell High School excitedly rush around the campus, eagerly seeking a hiding spot for their miniature masterpieces.
CHS Art I teacher David Bearden tasked his students with a "geocache"-type project, in which they were given the chance to draw anything on an index card and then hide the cards around the school for other students to find with the help of clues.
Geocaching is an outdoors game where participants try to find caches, a collection of items that is hidden, using GPS coordinates.
"It's something I did several years ago, and the whole idea was for two reasons," Bearden said. "One is to get awareness of our art program outside of our hallway and outside of our department, and [the second] to involve the student body at large in a game that involves art."
The students had about a class period and a half to draw their artwork. What makes this game challenging is students had to use riddles to direct students to the location of their art.
Not only is the geocache project a fun game for students, it is also a way to bring them together to achieve a common goal.
"One thing I think is interesting about it is that we're doing it for the whole kindness [activities] the school's doing this month," CHS sophomore Art I student Christiana Reimer said. "It's a really good way for our [students] to have a connection to each other."
Sophomore May Green has learned about geocaching from this project and would be interested in doing it for fun in the future.
"It's cool to be able to just draw little things and hide it and see if people can find it," Green said. "It's like hide-and-seek, but not, and it's really cool."
Along with being an engaging school-wide activity, this project also brings students together for different reasons.
"I hope they see that visual art itself can be more than just projects you do in a classroom or just individual work," Bearden said. "It becomes a relational kind of community activity, because it's a game. It's no longer just 'you make this one little thing' for a grade and you turn it in. It's more like we're using art to bring about discussions and so forth."
Follow Sofía on Twitter at @sofia_i_g

Hang on for a minute...we're trying to find some more stories you might like.
About the Contributors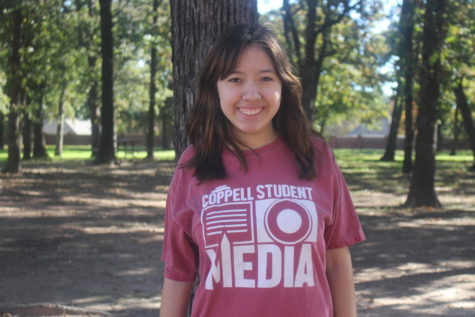 Sofia Guerrero, Student Life Editor
Sofia Guerrero is a senior third-year staffer and the Co-Student Life editor for The Sidekick newspaper. She is an aspiring writer and pianist and also...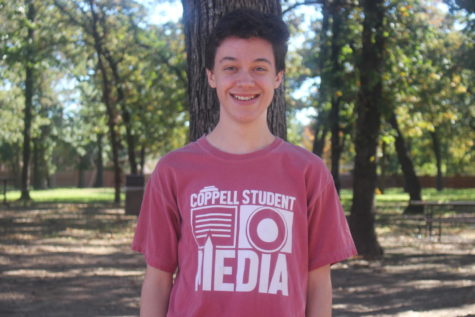 Anthony Cesario, Entertainment Editor
Anthony Cesario is a junior and second-year staff writer for The Sidekick, currently serving as Entertainment Editor. When he isn't keeping up to date...