Student Council pumps up for fall with Pumpkin Carving Contest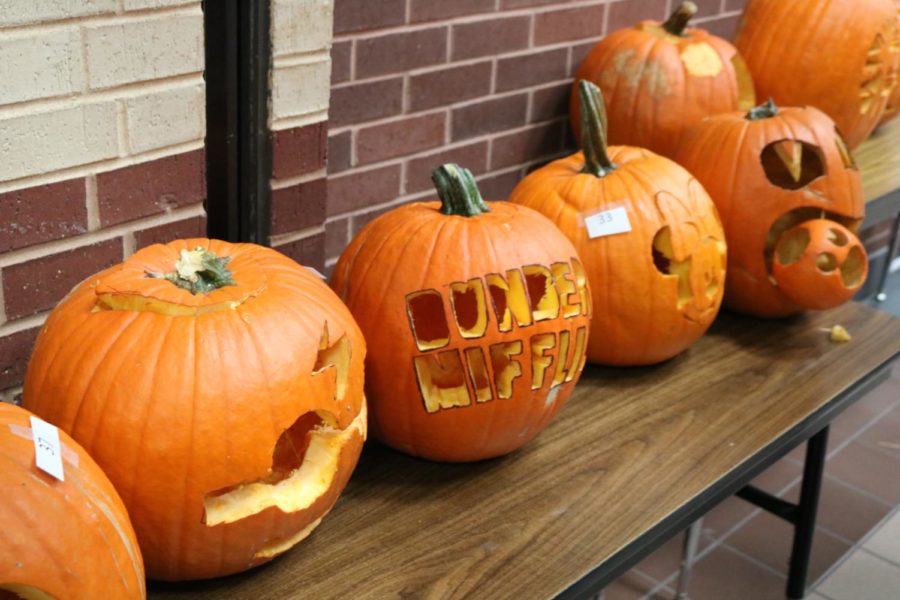 The feeling of fall was in the air during the Pumpkin Carving Contest on Wednesday as Coppell's characteristic sunny weather turned rainy.
Organized by Coppell High School Student Council, participants brought their carved pumpkins from home and dropped them off at the Commons in the morning. Pumpkins lined up on tables near the office before teachers voted for winners during lunch periods.
The event was put on primarily to encourage student participation in a fall activity.
"It's just [about] unifying the community and unifying the kids," Student Council sponsor Jonathan Denton said. "The angle is to have the kids form lasting relationships with their high school friends and give them a little something they can use in November and December."
Cash prizes were given to the top three pumpkins. First place $100 prize went to CHS senior Rachael Kang, who intricately carved a human face into the front of her pumpkin.
"It was exciting and weird, because I never thought I would get first," Kang said. "Overall, the experience was really good because I got to spend time with my friends and didn't really care about the prize at [the beginning]."
Second place $50 prize went to CHS senior Disha Chanana, whose pumpkin was SpongeBob-inspired. CHS junior Palak Bhargava earned third place and $25 with his carved pumpkin taking a bite of a smaller one.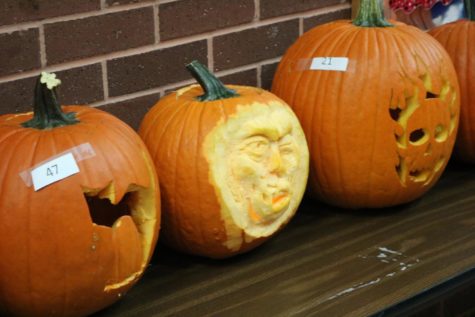 Student Council holds a food drive in November, as well as a food and toy drive in December for low income families, but it did not have any Halloween-centric events until this year. The Pumpkin Carving Contest allowed both members of StuCo and CHS students to be active in a school-organized event that is festive and creative, rather than fundraising or volunteering-based.
"It was super fun and I think it's a really good thing to do with your friends, and I think it's a good thing the school is holding it and you can actually get something out of it," Kang said.
Denton hopes the contest will continue in future years.
"The goal is to do it again next year," Denton said. "This year was the first year, [so] we only had about 55 participants and we had 35 pumpkins that made it to the contest, and I think next year it'll just grow from there."
About the Contributors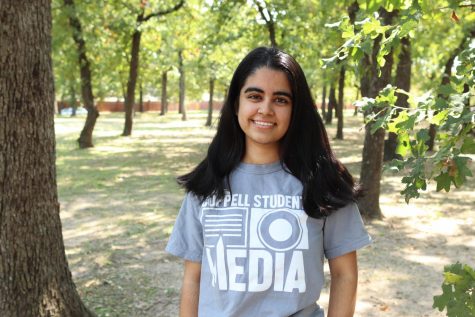 Shivi Sharma, Executive News Editor
Shivi Sharma is a senior and Executive News Editor for The Sidekick. She is part of the IB Diploma Programme at CHS and also edits for Brown Girl Magazine....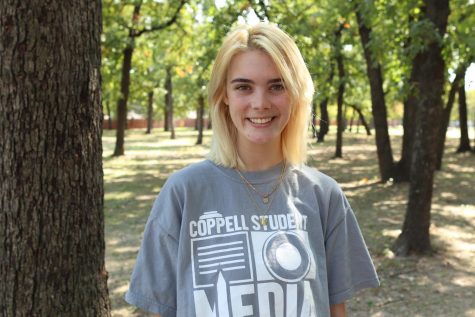 Lilly Gorman, Visual Media Editor
Lilly Gorman is a senior and visual media editor for The Sidekick. In her free time she enjoys shooting 35mm film. She has been playing bass guitar for...