London opens up to audience, provides literary inspiration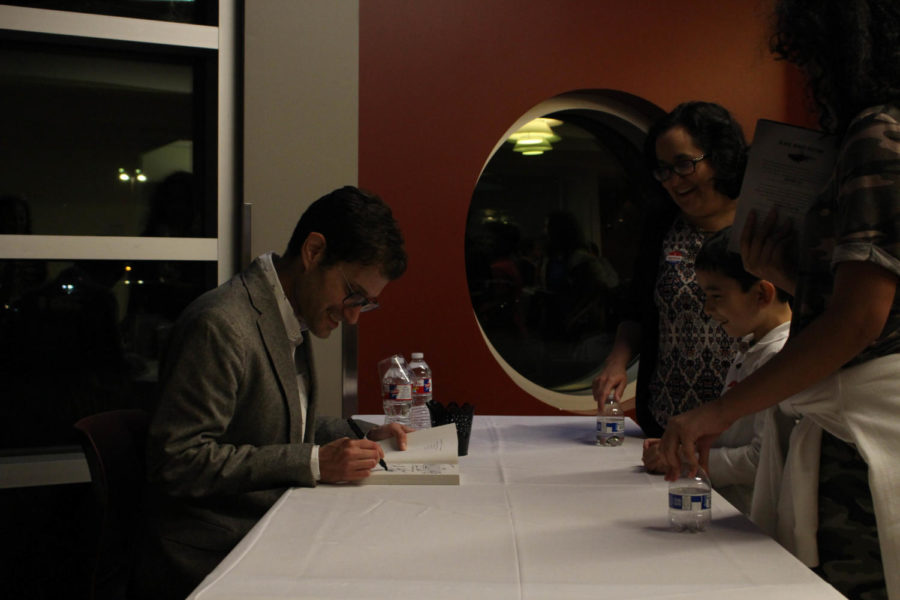 Yesterday at the Cozby Library and Community Commons, author Alex London presented to a diverse audience consisting of 9-year-olds, senior citizens and everyone in between – a perfect platform for him to delve into the importance of representation in literature.
"This author visit felt really unique and impactful because he talked about real life topics and issues," Coppell resident Louise Pontius said. "He got personal and made a connection with the audience."
Growing up in the 1990s as a closeted gay teeanger, London spent much of his adolescence feeling isolated and afraid, as he did not personally know any other homosexuals, and gay men on television were generally portrayed as sinners.
However, while reading Orson Scott Card's science fiction novel Ender's Game, he interpreted two of the male characters — Ender Wiggin and Bean — as gay, which enriched his perspective, opening his mind to the dynamic possibilities of his future.
"I thought, 'wait, [those male characters] are like me, they want what I want'," London said. "And these characters aren't getting beaten up or kicked out of their houses, they're the heroes of their stories. It was the first time I've ever felt seen by the book. This book gave me hope, showed me I was not alone and made me really want to write science fiction. I truly believe it saved my life, and I truly believe reading books and seeing yourself, whoever you are, [is valuable]. Everyone needs to see themselves as heroes of stories."
"
Everyone needs to see themselves as heroes of stories"
— Alex London
London does not only appreciate diversity within specific novels, but also within the industry overall. He has dipped his toes in an extensive range of genres – everything from picture books to young adult series.
"One of the great things about being an author of so many genres is that if I'm curious about something, I get to funnel that curiosity into [things like] researching marine biology and interviewing special forces soldiers or dolphin handlers," London said.
His work has not been limited to fiction either; he spent the earlier part of his career writing journalistic books on politics and crime zones. Ever since he began writing for a younger audience, many have questioned London about why he would make this shift.
"It was like they thought I was lowering myself, that somehow … they would always ask me the same question: 'Are you ever going to write a real book again?'" London said. "[I thought], 'Are you kidding? Look there's words in here, and everything, these are real books.'"
Before middle school, London despised reading, considering it a bore. However, he loved stories in other mediums – television, video games and verbal conversations, among others.
"I was always making up stories, all these crazy stories," London said. "I was always distracting my friends with all these stories. Eventually my fifth grade teacher got so fed up with my distractions that he said, 'London, you need to write your stories down … If you write them down, you're a writer.'"
But as he tried to write, he found it difficult due to the fact he rarely read. Crafting words is nearly impossible if you have not ingested others' methods of crafting them. Finally, he began reading.
Because he was not the best student and he only started reading years after many of his peers did, many adults in London's life did not believe he would grow up to be an author. However, years later he has written over a dozen books, gone on multiple book tours and inspired numerous aspiring writers.
"We adults do young people a disservice when we consider dreams childish just because you're kids," London said. "I truly believe there's nothing childish about young people's dreams. In order to make your life what you want it to be, first you have to dream it that way, and what better time to dream than when you're young and anything is possible?"
About the Contributors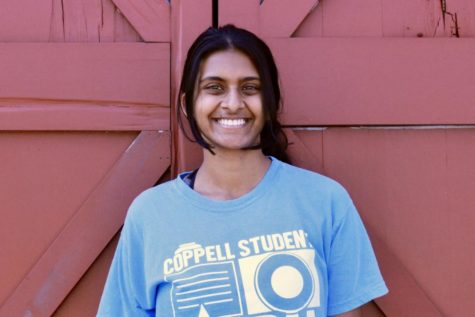 Pramika Kadari, Executive News and Enterprise Editor
Pramika Kadari is a senior and the Executive News/Enterprise Editor on The Sidekick. In her free time, she enjoys reading, writing, watching movies and...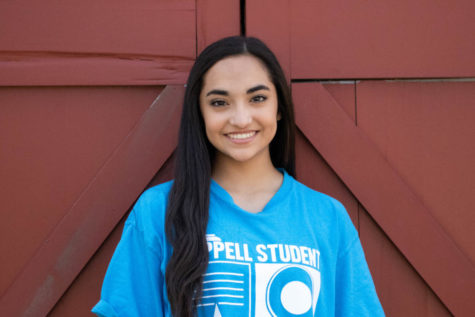 Camila Flores, Staff Photographer
Camila Flores is a junior and second-year staff photographer on The Sidekick. In her free time, she enjoys taking photos of friends and going to dance....