Technology Spotlight- Amazon Go Stores
No lines to wait in in order to check out one item. Shelves that know when you take an item. Hundreds of cameras making shoplifting near impossible.
Sound impossible? With the new Amazon Go stores, this is all now possible.
Amazon began its latest project five years ago and released the first store in Seattle in January. The company currently has five stores, three in Seattle and two in Chicago, and has a third one coming soon, also in Chicago.
While these grocery stores eliminate the hassle of long lines, they also come with the costs of loss of privacy and decreases in available jobs, especially if other retail stores start to adopt this technically.
The premise of the store is that, much like its online counterpart, there are no cashiers. Instead, you take an item off the shelf and when you pass by the turnstile on the way out, your credit card is billed, through the app Amazon Go.
Through weight sensors on each shelf, cameras throughout the store that create a model of you showing who you are and exactly what you grab and software sophisticated enough to read labels far away, there is no way to shoplift.
In the future, Amazon hopes to have 3,000 across the United States.
About the Writer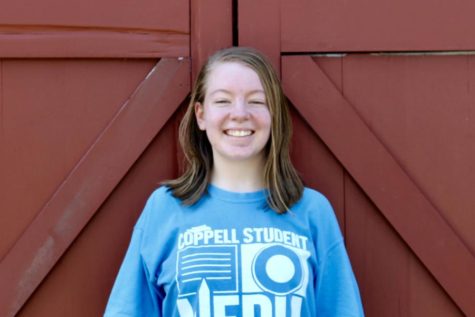 Claire Clements, Editorial Page Editor
Claire Clements is a senior and Executive Editorial Page Editor on The Sidekick. You can usually find her signing in her church, listening to Korean music...