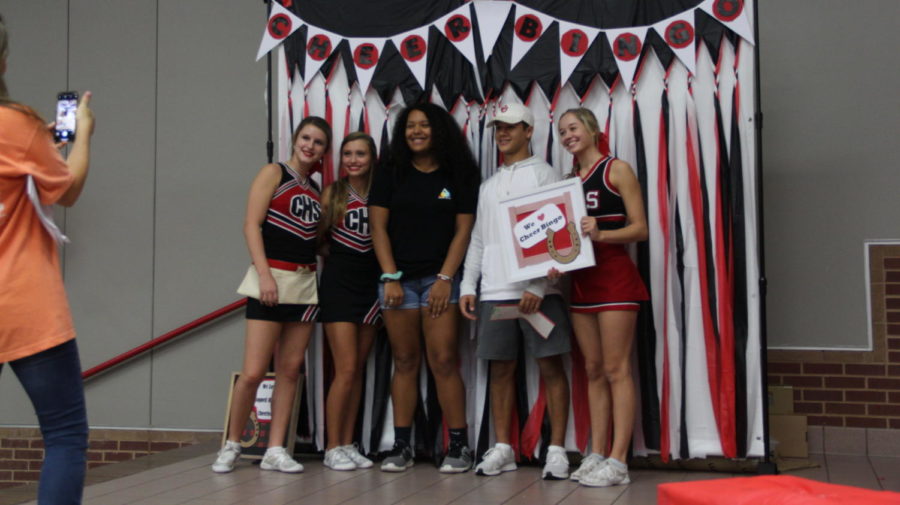 Neveah Jones
The Coppell High School cafeteria fills with anxious parents and students waiting for their winning numbers to be called. Meanwhile, the CHS cheerleaders walk around passing out food and drinks to participants as the continued to play bingo.
The annual Cheer Bingo is one of the Coppell cheerleading team's main fundraisers for the upcoming year. The money raised goes towards equipment and competitions throughout the school year.
"I love to see all the people coming out to support us and having a great time," senior cheerleader Maddie Brock said.
Bingo was not the only thing that participants were excited for. The cheerleaders had a raffle going for various prizes after each game.
The raffle winners had a chance to win a basket, which held anything from an assortment of gift cards to a gym membership. At the end, the final raffle contestants had the opportunity to win either an Apple Macbook Air, an Apple Watch or Bose Headphones.
Many mothers of cheerleaders helped organize the event and were excited with the outcome.
"We put so much time into organizing the event from the prizes all the way down to the bingo boards themselves," Coppell parent Karen Tramle said. "All the proceeds will go towards the cheerleaders, and this a great way to do it."