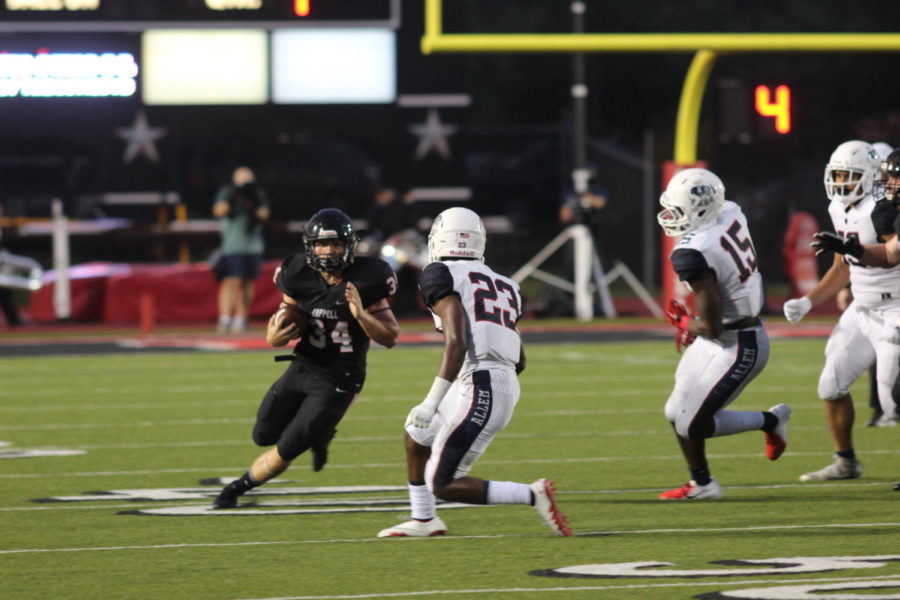 Bren Flechtner
After losing in a shortened game to Allen two weeks ago, the Coppell football team looks to bound back with a win tonight against Irving MacArthur in the homecoming game at Buddy Echols Field.
The Cowboys (2-1) managed only 77 yards of offense in one half against Allen. Coppell coach Mike DeWitt hopes to have balance against the Cardinals (2-1).
"We have to be more versatile offensively," Coppell coach Mike Dewitt said. "We need to be able to run and throw the ball efficiently."
The Cowboys will also try to get their running game back, with senior running back Ryan Hirt averaging 7.9 yards per carry and 330 yards throughout the season.
The Cowboys defense also looks to step up, against a high powered Cardinals offense.
"The defense did a great job early on against the Eagles, but we weren't able to keep up with the Eagles high powered offense," Dewitt said.
Pregame tickets are available in the fieldhouse for $4 for students and $6 for adults. Tickets can also be purchased at the gate for $8.