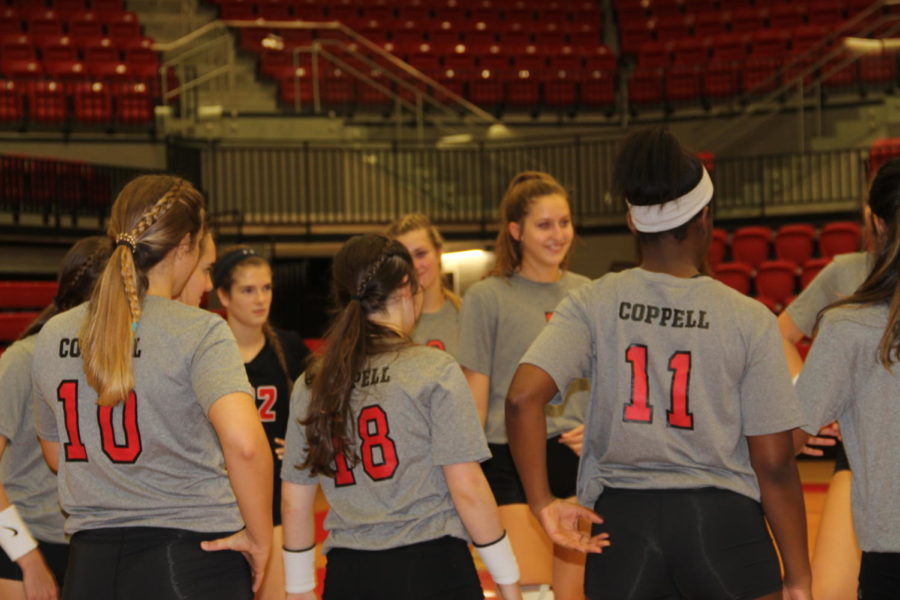 Shivi Sharma
Coppell's volleyball team will face Flower Mound tonight at 6:30 p.m. at Flower Mound High School.
In the past few matches, the Cowgirls (4-0) have been strong both offensively and defensively, and face its toughest challenge as the Lady Jaguars are also unbeaten in District 6-6A.
"Flower Mound, they're very good defensively and very good offensively so we've got to match up with them," Coppell assistant Holland Smith said. "We gotta work on both [defense and offense] this week."
Key Coppell players to watch out for include sophomore middle hitter Madison Gilliland, senior outside hitter Amarachi Osuji and senior setter Stella Yan.
"We have the skills and we really have been working hard this season," Smith said. "We've just got to show up on game day and perform when the spotlight's on."
The winner emerges with an advantage to win the district title.
"[The Cowgirls have] been coming out strong every game day," Smith said. "We have a strong fan base and strong support here. The girls are really focused on our district matches right now."
Follow the action on Twitter at @SidekickSports, coverage starting at 6:30.