Olson balances coaching, school life through passion for gymnastics (with video)
Spreading her passion for gymnastics, Coppell High School senior Sophia Olson coaches children at the same place where her own love was fostered: Texas Dreams Gymnastics in Coppell. A location where she once trained and competed, it now serves as a place where she can extend the same love for gymnastics that she had felt since she was a child.
Olson was introduced to gymnastics at the age of 2, having been put in the program because her older sister was also a gymnast. Years went by and Olson's love of the sport grew as she did. Olson has gone from a novice to state level competitor and from a student to teacher.
Now, each time she walks into the gym she sees as home, every gymnast is a reminder of what she used to be: a young individual with hopes and dreams that need to be bolstered and supported.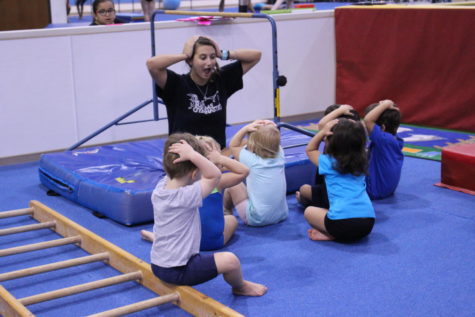 "I've loved gymnastics since I was little," Olson said. "I thought it was freeing. Over time, the people there just became like my family."
While it may mean a tightly packed agenda, late hours and a significant amount of effort, Olson is willing to put it all in for the sake of being that support.
Although balancing the workload of school and coaching is not easy, Olson manages to handle her time well. Her schedule consists of multiple hours of homework, as well as the stress of college applications and all that would follow her impending graduation.
Olson adds three to four weekly practices to her academics, heading directly from school to the gym and remaining there for hours at a time. The latest practices end at 8 p.m., meaning she does not begin her homework until after dark, which often results in lost sleep.
"Sophia is a very hard worker. She even comes in on her days off, when I call her," Texas Dreams coach Aaron Bailey said. "She's my first call anytime I have somebody out."
It is not only the amount of time Olson puts into her life as a coach, it is the enthusiasm as well. Without passion as a foundation, a coach cannot expect to do much with their athletes. Without as genuine adoration for what is done, every tuck, every twist and every round off is nothing more than superficial motion of the body.
Thankfully, Olson has no trouble with this.
"As a coach, you can tell she really loved gymnastics and she teaches her love of gymnastics to her students," Bailey said.
The root of Olson's drive to coach comes from her past.
"I've had some bad experiences with coaches in general," Olson said. "I wanted to be a coach that didn't bring down kids but lifted them up and be someone that I had needed when I was younger."
Olson coaches an age range of 2-15 year olds, a relatively wide variety of children. Most of these children do not compete, as she mainly coaches recreational gymnastics. Despite this, her goal remains the same: be a coach that encourages her athletes.
"[Olson] turns everything into a positive situation," CHS senior and fellow gymnastics coach Hillary Bellah said. "She's always able to put a smile on the kids faces. Whenever she coaches, she makes it fun."
The concept of individuality is something that helps drive Olson's method of coaching.
"Everyone is different and everyone deserves to be treated differently. No one is a cookie cutter that can just fit into a shape," Olson said. "You have to make relationships, make it personal and love them as an individual person—not just an athlete."
Hoping to be admitted into Texas A&M University, Olson will no longer be continuously working at Texas Dreams Gymnastics due to her future college endeavors and distance.
"I'm gonna be very sad, I don't want to lose her. I wish her well and I know she's going to do great in whatever she pursues," Bailey said. "I know I'm gonna miss her here so I might be a little selfish and keep asking her to stay here."
Olson does hope to come back and coach when school is not in session. While it may not be the schedule she and the staff at Texas Dreams are used to, it is still a chance for her to be an active part of the place she has grown to love.
"I'm for sure going to come back for breaks and summer and coach for the gym I'm at now," Olson said. "I grew up there, they're my family."
About the Contributors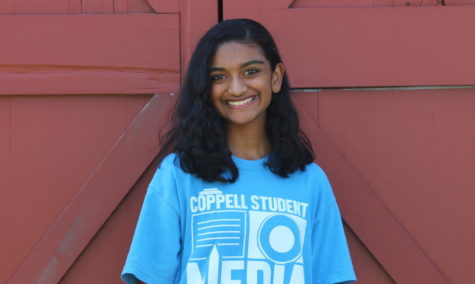 Sally Parampottil, Executive Sports Editor
Sally is a junior and the Executive Sports Editor on The Sidekick. When not working on homework or other school-related activities, she can be found rewatching...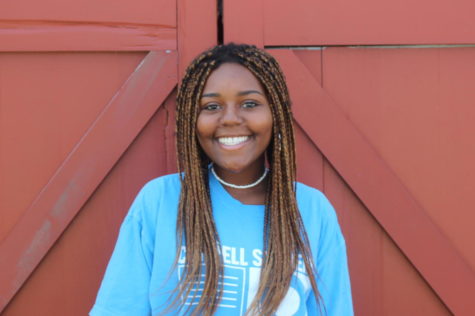 Neveah Jones, Staff Photographer
Neveah Jones is a junior and second-year staff photographer. Neveah is involved in Student Council and National Honors Society.