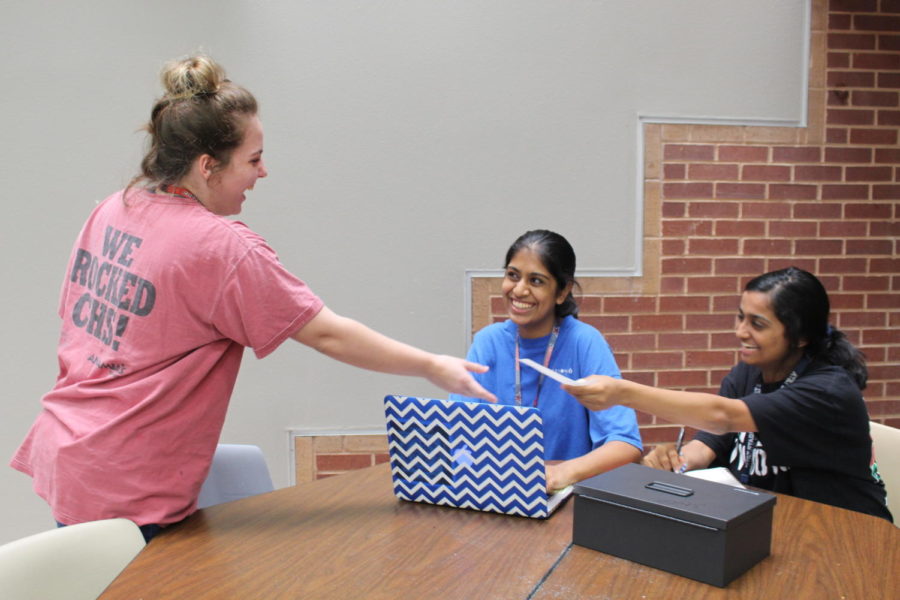 Laura Amador Toro
Homecoming dance tickets are now on sale in the Coppell High School cafeteria during lunches.
The tickets are currently priced at $35, at the door they'll be $45, so make sure to buy them before the price goes up.
"We are gonna use the money that we collect to pay for the dance," senior Student Council parliamentarian Belinda Norrick said. "The rest of the funds will be used to help improve the school for future events."
Homecoming is at the Irving Convention Center on Sept. 29, a change from last year's location at Dallas Market Hall.
CHS will also be taking some safety measures at the dance to make it a simpler process for students to enter. It is important for students to bring their students IDs in addition to their tickets to the dance.
The CHS Student Council will be taking the students name on the ticket to make sure the dance is safe for everyone. Also if you plan on bringing someone that is not a student at CHS, it is important for them to sign a waiver to allow acceptance into the dance.
Along with the preparations for homecoming, Student Council is continuing the tradition of theme week in the week leading up to the Homecoming dance. The week kicks off with Maui Monday, Twin Tuesday, Where 2 (college) Wednesday, Jersey Thursday and closes off with Spirit Friday.
"We want as many students to participate in the different themes we have planned out," junior Student Council member Raisah Khan said. "It's a great way for the whole school to come together and celebrate."