Song of the Week: "Haircut" – Ryan Beatty
Many artists fall into holes full of similitude and become complacent with their sound. Ryan Beatty is jumping, running and singing past those deep abysses. He is an artist whose style and voice appeals to the mainstream but leaps over the "radio friendly" roadblock.
"Haircut" off of his debut album Boy In Jeans is a beautiful and instrumentally layered track. A looping synth gives way to Beatty's soaring voice as he sings, "Wake me up when the days are over / Reminiscent of a life I had / I smile on and feel the closure / I finally feel like me again." Themes of homosexuality and openness run through the track – Beatty isn't afraid to show who he is. Frankly, each note from the exuberant chorus, up to the winding outro, resonate with the listener.
About the Writer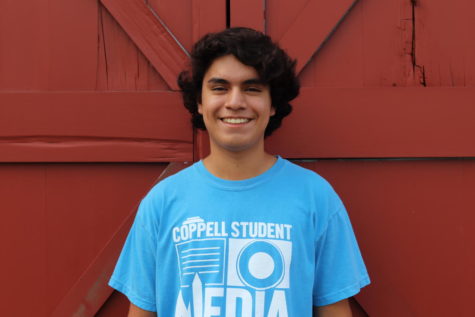 Andrés Bear, Coppell Student Media Web Producer
Andrés Bear is a senior and third year staffer on The Sidekick. He enjoys playing the acoustic guitar, writing and reading in his free time. With comments...