Beating cancer one step at a time
For the first time in years, the age-old Dallas Cowboys and Green Bay Packers rivalry is for a good cause: stage four mouth cancer of Allison Hartzell, the choir director at Coppell Middle School West.
Hartzell was diagnosed with cancer of the mouth and throat last year and has struggled with the expensive bills that come with it ever since. In response, Bruce Hermans, a CMS West assistant principal, began the "Run4Allison" campaign.
In his fundraising campaign, Hermans vowed to start off by running the almost 20 miles between CMS West and AT&T Stadium in Dallas. While the local support was good, Hermans felt like there was more to be done.
At that, he started two GoFundMe pages – one for Dallas Cowboys fans and one for Green Bay Packers fans. He challenged fans of each team to donate to their respective GoFundMe page. On May 20, Hartzell wore the winning team's jersey as he runs the Cellcom Green Bay Marathon in Green Bay, Wisconsin.
"We're hoping, by running in the marathon, that we will get national coverage from some media outlets," Hermans said. "If Jerry Jones or a big-time NFL player stumbles across [Hartzell's] story, we might be able to hit our lofty goal."
That lofty goal, as set on GoFundMe, is one million dollars. Hermans' logic: if the goal was low, the donations would be small. However, if people believe that they would be a part of a million-dollar fundraiser, they would be in inclined to donate more.
"It's been so nice to have so many people supporting me as I overcome each challenge," Hartzel said. "If we raise enough money, we'll be donating the rest."
All remain funds will be donated to the Oral Cancer Foundation for further research.
The reason behind it all is simple: Hartzell has touched the lives of countless students over her 10 years at CMS West and now it is time to give back.
"Over the years that [Hartzell] has taught here, she has been such a blessing to have on campus," Hermans said. "Now that she needs our help, we want to give back to her."
About the Writer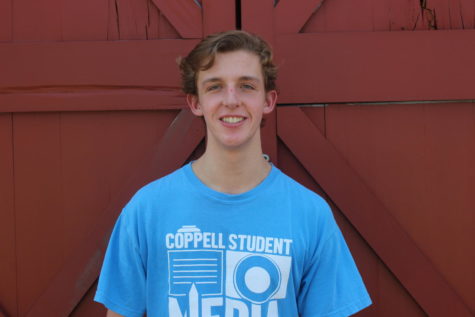 Nicholas Pranske, Executive Copy and Design Editor
Nicholas is a senior and in his third year on The Sidekick staff. He enjoys reading the encyclopedia cover to cover and polishing shoes. You can often...