Creativity Showcase: Freshman Kirthika Piratla
Coppell High School freshman Kirthika Piratla has been interested in drawing for nearly five years, and focuses mostly on sketching. Piratla features a multitude of her sketches on her instagram account dedicated to art – @saltoverboard.art. In her drawing below, she demonstrates her unique style.
"If you look through my sketchbooks, you will see a new art style with every new drawing," Piratla said. "It makes me question my own ability to draw consistently. Do I even have an art style? I could not answer this question before, but… yes. I do have an art style. In fact, I have too many to count. I have learned to appreciate the beauty in my volatile use of styles; after all, it gives me plenty of room to improve my art. When a person gets pulled into their art style, pushing out drawing after drawing with the same distinct facial features, they do not have as much leeway to explore other art styles. Me? I get pulled into every art style."
-Pramika Kadari

Hang on for a minute...we're trying to find some more stories you might like.
About the Writer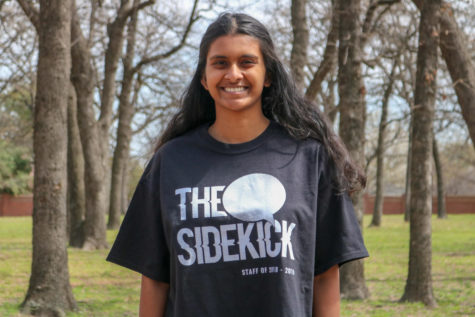 Pramika Kadari, Copy Editor
Pramika Kadari is a junior and the Copy Editor on The Sidekick. In her free time, she enjoys reading, writing, watching movies and spending time with friends....