On the Spot: Seniors finalizing college decisions (with video)
Today, for National College Decision Day, seniors at Coppell High School and around the nations must finalize their decision of which college they will be attending.
CHS senior Jasmine Lau plans to study electrical engineering and computer science at University of California-Berkeley, and only made that decision last night. She was accepted into a multitude of colleges, with the final decision coming down to Southern Methodist University and Berkeley. SMU offered her a full scholarship and automatic acceptance into both their business and law schools.
"Both schools offered me great opportunities, but they're completely different," Lau said. "It was more deciding what I want to do than deciding between the schools."
Lau is also passionate about art, but is unsure of how much she will be able to fit it into her future life.
"The studies I will be going through at Berkeley will be extremely time consuming, and art is extremely time consuming as well," Lau said. "In engineering, I do find myself being able to express my creative side a little bit, so in that way I do want to pursue art. After two years, I would have to choice a higher level path, so I would decide to go on a more design path."
CHS senior Alexandra Price, who is going to Baylor University for marketing and interior design, was also deciding between two schools and only finalized her plan recently. Her other choice was Texas Christian University.
"When I went to the places, Baylor seemed like a better fit," Price said. "My mom does interior design so that's how I got interested in it."

Hang on for a minute...we're trying to find some more stories you might like.
About the Contributor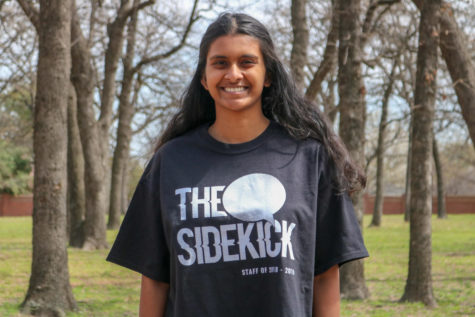 Pramika Kadari, Copy Editor
Pramika Kadari is a junior and the Copy Editor on The Sidekick. In her free time, she enjoys reading, writing, watching movies and spending time with friends....