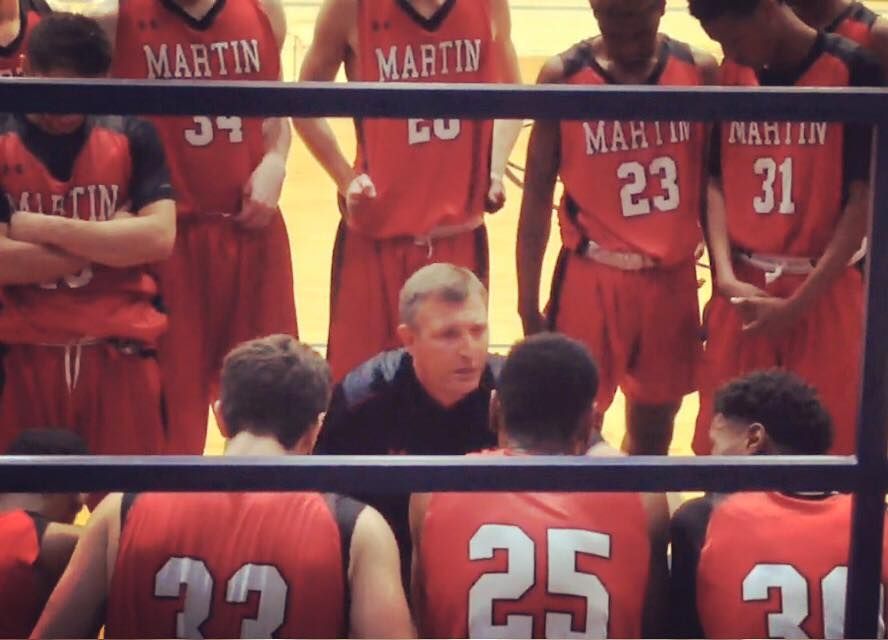 Photo courtesy of the Schnell family
It has been three years since coach Clint Schnell left his position as Coppell freshman basketball coach to take the boys head coaching position at Arlington Martin, and this fall he will make his return as the varsity head coach.
Under the guidance of Schnell, the Martin Warriors posted a 66-36 during his three-year stay, making the playoffs in each of the three seasons. Schnell looks forward to instilling some of the things he learned at Martin once he takes the reins for the Cowboys.
"Any head coach that comes in is going to put their emphasis on certain things," Schnell said. "Mine is going to be getting the guys to play together as a family, we need to develop that culture in the locker room and how we play on the floor."
Schnell creates this type of atmosphere through how he treats his players. He replaces Kit Pehl, who moved into a full-time role as Coppell ISD assistant athletics director.
"He is really hard on [the players]," Coppell senior JB Pietrowiak said. "But he is able to put his hand on them and tell them 'I love you, so this is why I need you to do this or that'. His strength is definitely creating relationships with the players."
Junior point guard Tariq Aman never played under Schnell, yet he is ready to get to work with his new coach.
"I am really excited," Aman said. "I am going to miss Pehl, but at the same time, change will be good. I like the way [Schnell] has his team play fast, I really like playing fast."
Not only are players ecstatic about the new coach, Schnell himself is eager to get going.
"I'm ecstatic," Schnell said. "Having been an assistant coach there and knowing the community and the top players that are there, this is a great opportunity for me. It is a great fit coming back."