CHS students take advantage of unique education opportunities at North Lake College
Today, beside the horseshoe, numerous Coppell High School students were lined up to register for dual credit and summer classes at North Lake College.
When talking to upperclassmen, some may be bewildered to hear how often they are not on the CHS campus during the school day. Many juniors and seniors at CHS are involved in dual credit classes – a way to earn simultaneously college and high school credit.
Students can sign up for dual credit as long as they have permission from their school counselor, meet minimum test scores and fulfill admissions criteria. However, CHS freshmen and sophomores can only do online dual credit, since they will not receive release periods to attend classes at the North Lake College campus as upperclassmen do.
Benefits of enrolling include spending less money on college tuition, finishing college faster and having a smoother transition to the college life.
Junior Kendall Edmonds is planning to take dual credit US History during next year's fall semester.
"I'm doing dual credit online because I think it's a little simpler, and it's a good way to get college credit in without having to pay for the class," Edmonds said. "I would recommend online dual credit to anyone who's thinking about taking it. It's a lot easier, it's on your own time, and professors are really good about replying to your emails."
Some students are choosing to take classes at the college over the summer rather than during the school year. Junior Sue Shin, who has a busy schedule next year, is taking Spanish III at the college over the summer. Because she is getting credit for the class over the summer, she will not be re-taking it during the school year next fall.
"I didn't want it to interfere with the classes I'm taking next year," Shin said. "I think it's beneficial for all students because summer is really long so they can spend summer time getting a class done."
Although Shin is choosing not to re-take the class during her senior year, for some students, it may be beneficial to take a class twice, as it will be easier to understand the material the second time around.
"If it's a class that you're not good at, then take it over the summer and maybe take it again during school," Shin said.

Hang on for a minute...we're trying to find some more stories you might like.
About the Contributor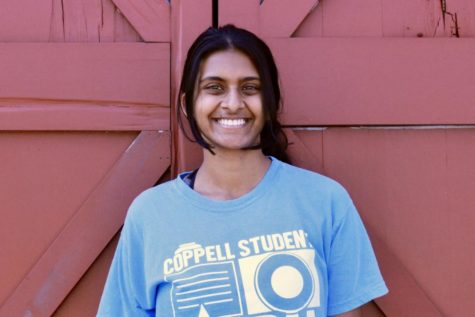 Pramika Kadari, Executive News and Enterprise Editor
Pramika Kadari is a senior and the Executive News/Enterprise Editor on The Sidekick. In her free time, she enjoys reading, writing, watching movies and...