On the Spot: Exceptional academics honored at Academic Recognition banquet
Hang on for a minute...we're trying to find some more stories you might like.
Today, the top five percent of the senior class of Coppell High School is being recognized in the annual Academic Recognition Banquet, along with the teachers of their choice. The banquet is being held at Courtyard Marriott Towne Place Suites in Grapevine.
For these students, the banquet is a time for them to relax and enjoy being recognized.
"It was very hard to get here, and I know a lot of teachers and students are going to be there and I'm looking forward to it," CHS senior Dheemant Dammanna said.
Leading up to the banquet, students invited teachers to the banquet and took quirky pictures with them. These teachers were chosen because of their influence on the students academic lives, and these pictures were symbolic of the relationship between the teacher and student.  
"I'm looking forward to the banquet, this is the highlight of my year, every year," CHS IB Math teacher Ian VanderSchee said.
Although GPA led them to this spot, many do not think it is the most important thing in school.
"For underclassmen, don't go into a GPA frenzy. I understand rank is all about GPA but if you learn the content and do as best as you can, GPA will naturally come along with it," CHS senior and valedictorian Agnibho Roy said.  "I understand that sometimes it can be stressful, but definitely take classes that you can handle for your personal health. There are so many other things you can achieve other than GPA,"

About the Writer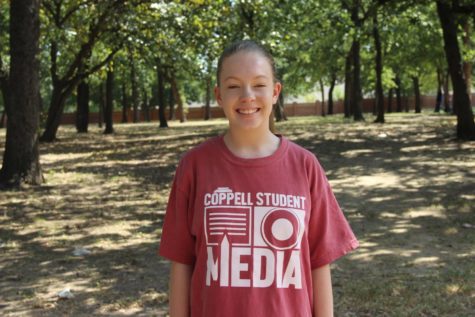 Claire Clements, Student Life Editor
Claire Clements is a junior and Opinions Editor on The Sidekick. In her free time, she enjoys reading and learning different languages, such as ASL, Korean and Spanish. With comments and concerns, contact her @cclements825 or
[email protected]