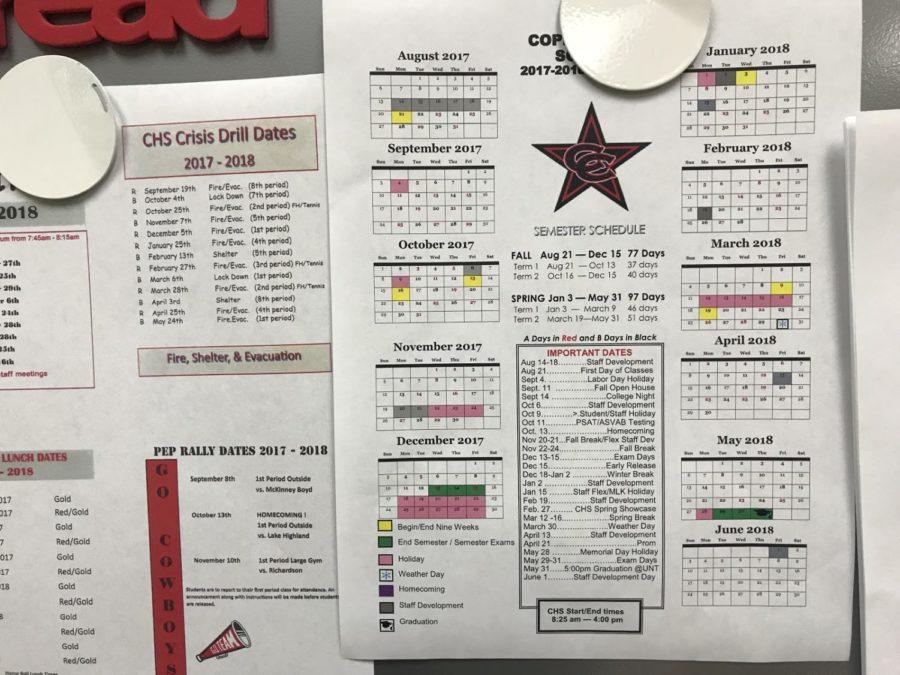 Christine Zacuai
Today, Coppell ISD will not have classes for students as the district has a staff development day for its staff.
Staff development days aim to provide educators in Coppell High School feedback and open discussion about student learning.
Dr. Thomas Van Soelen, an educational consultant based in Georgia, will lead a professional learning session in the morning. Van Soelen also led a session at Coppell High School with teachers in January. He will assist staff with data analysis, which identifies mastery of academic content and adjustments to instruction through trends to better support learners in classes.
"Data analysis really give us an opportunity to understand where our kids are at," assistant principal Nick Coenraad said.
Teachers convene on professional development days to share learning methods in order to become better educators for their students.
"It's just a great opportunity for us to get better at what we do," CHS librarian Lynn Hevron said.
Staff development days can be found on the CHS calendar.
Students at CHS look forward to this staff development as school will be closed.
"I'm planning to use this day off to practice on the tuba for my UIL competition and solo contest in May," sophomore Teresa Chin said.