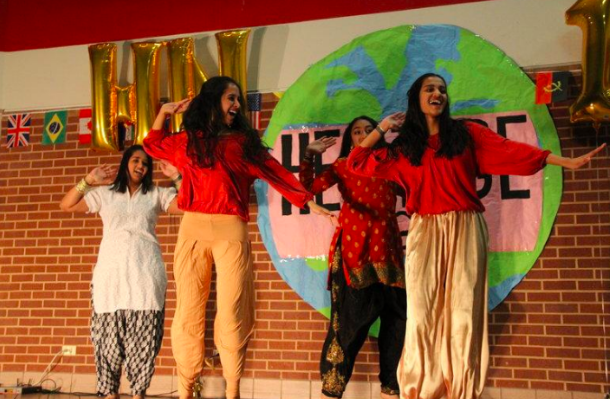 Sidekick File
This year marks the 13th year that CHS will celebrate a night of diversity and culture.
Heritage Night is today from 6-11 p.m. at CHS cafeteria.
Heritage Night celebrates various cultures through forms of dance, singing, or playing an instrument.
There is a $7 entry free to enter the event. Tickets can be sold at the front desk.
The following groups will perform:
Club Rhythm -Dance
Kriti Gautam -Piano
 Shreshta and Bhavya Dance
Katie, Miranda, Ciera, Janya, Yeoneoo, Tiffany, Sneha, Kim, Hafsa -Dance
Dance to make a difference -Dance
Shruti and Sindu -Dance
Dance to make a difference -Dance
Aditi, Isabella, Geetika -Dance
Sophia -Singing
Antharya, Rishika, Simin -Dance
Sneha Bhatia -Singing
Shrestha, Mourya, Prajna -Dance
Naman, Kaitlyn, Tiffany, Richard, Kevin -Karate
Divine and Seli -Dance
Kami and Shakshi -Dance
Harshith, Vishal V, Vishal P, Karan, Haneesh, Naman -Dance
Antharya, Rishika, Simin, Vaishnavi -Dance
Soundarya, Beatriz, Aadhya, Sahiti, Ajith, Nikitha, Megansh -Dance
Nicole, Eda, Chaewon, Robin, Min, Bailey -Dance
Harshith, Prachi, Nikhar, Mythili, Paloma, Kaushik -Dance
Michelle, Anjali, Shradha, Raisah -Dance
Ronak and Ritika -Dance
Ruben -Piano
Disha, Neha, Mahitha, Manisha, Deepika, Rishika, Shruti, Sruthi, Shivani, Katherine -Dance
Rohil and Pooja -Singing
Akarsh, Harshith, Praseeda, Sahana -Dance
"I am really excited to see the different the different types of performances and heritage that is present in our world", sophomore Ananya Cheedalla said.
Follow Nishant @Nishantnm1