Flowing into the new year: Reflecting back on 30 days of daily yoga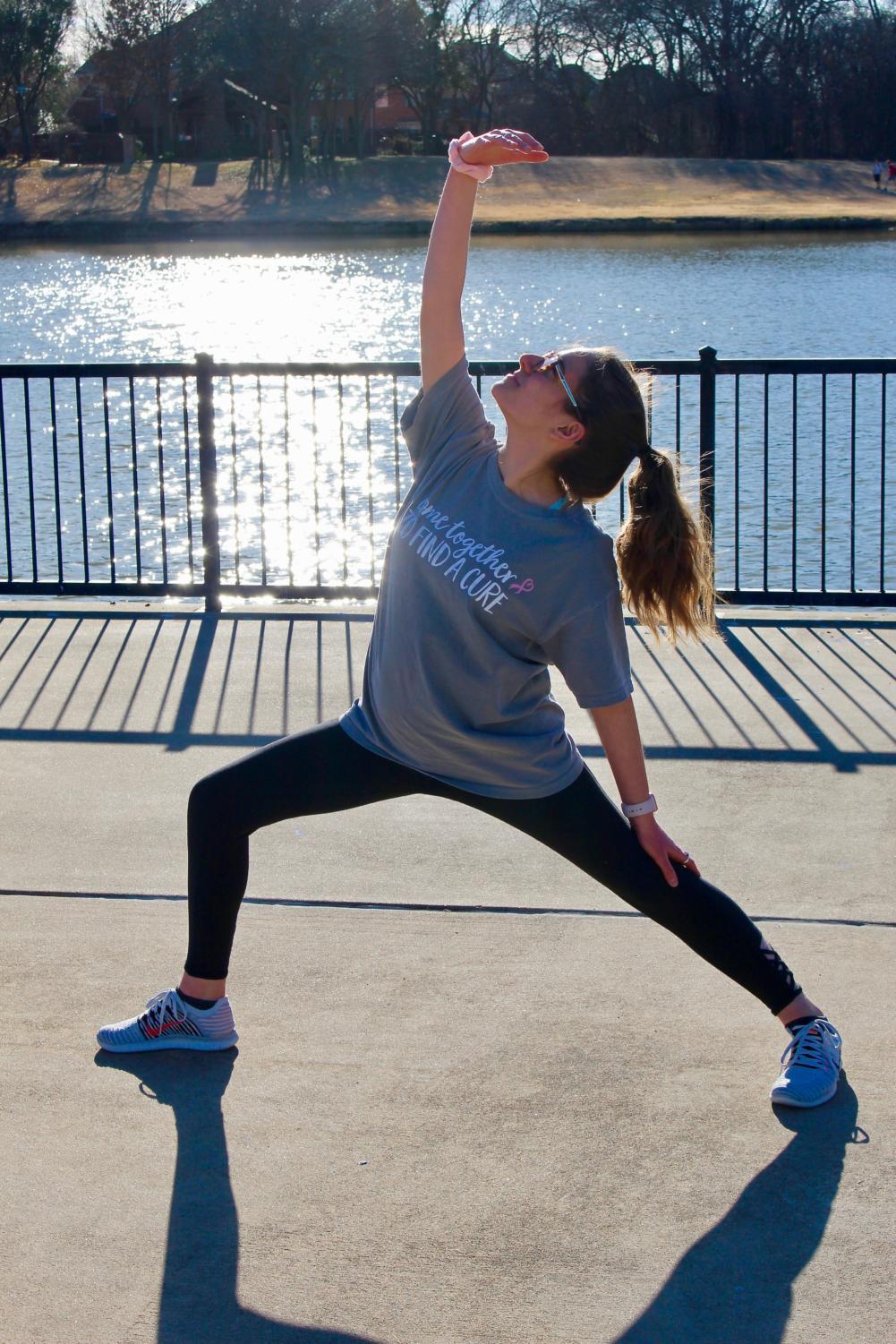 At the end of last year, I made it one of my goals for the new year to wake up earlier and spend time doing something that I love before starting my day: yoga.
In the past, I have done yoga whenever time has allowed for it, and more often than not, I would go days, sometimes weeks, without practicing.
One of YouTube's most popular yogis, Adriene Mishler, creates and uploads a 30-day yoga series at the beginning of every year. Her channel is called Yoga with Adriene and exceeded three million subscribers in January.
In search of something that would keep me accountable for my New Year's goal, I decided that I would follow along with her series throughout January.
This year, the series is called TRUE, and it is made up of daily videos that guide a yoga practice and cultivate healthy habits by encouraging viewers to follow along with them every day. Since the new year started, I have found myself more relaxed and prepared to start my day. I feel much more energetic and the mere thought of waking up and stepping onto my beloved yoga mat excites me.
By waking up an hour and a half earlier, I have become accustomed to starting my day off with an engaging and oftentimes challenging flow. Prior to this year, my morning routine included getting out to bed too late and then scrambling to get everything done before I got out the door to leave for school. Now, I am able to wake up, do yoga, take a shower, eat breakfast and make coffee all before 8 a.m.
Along with getting up earlier and doing a daily flow, I have been going to sleep earlier to make up for the time that I spend doing yoga before the sun rises. This has also prompted me to complete my homework in a more timely manner so I can get to sleep as early as I can.
Since the new year started, I have enjoyed taking time for myself every morning to reflect on the past day and make plans for the day ahead of me. The videos range in length from 13 to 41 minutes, but making the time to let go of reality for even a short period of time and focus on myself has been incredibly rewarding.
Now that January is over, I plan to keep practicing yoga every morning and following allowing to Adriene's videos a few times a week.
Adriene's videos can be viewed on YouTube, and TRUE can be accessed at any time, allowing viewers to start their 30-day challenge whenever they would like.
Follow Jessica @jessicamh13