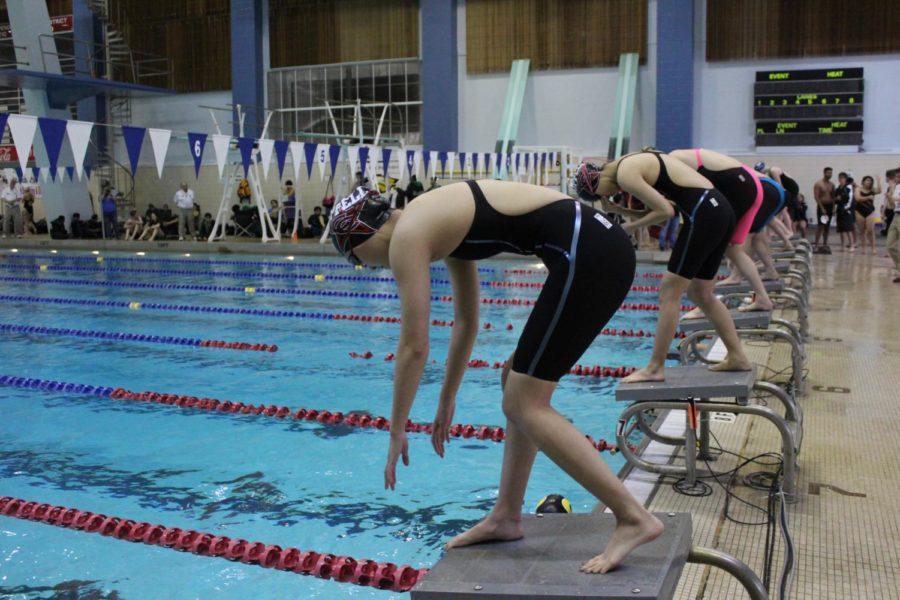 Bren Fletchner
From 6:30 to 8:45 AM, the Coppell High School varsity swim team has slaved away at the pool since before school started in August. Finally, their hard work paid off, on Friday at the District 8 swim meet.
The regionals swim meet is on Friday, Feb. 2, at 3:00, at the West Side Aquatic Center in Lewisville, TX.
While not all swimmers got first place in the different categories, 24 swimmers qualified for regionals tomorrow, more than half the team. According to Coppell coach Marieke Roberts, this is a significant improvement from last year.
"We were very lucky to get some really nice incoming freshmen, [and] some of the freshmen that weren't that fast when they came in, they improved [since] they came in, so we saw remarkable improvements with the freshmen and sophomores," Roberts said.
In order to qualify for regionals, a swimmer has to make at least sixth place in at least one of the categories.
While most of the swimmers who qualified got high places, most notably swim team powerhouse senior Sophie Wilcox got first in the 100 backstroke, and newcomer Ivan Lau, a freshman who got second place in 100 freestyle.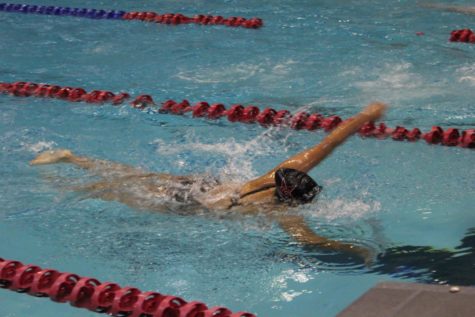 Even for those who did not qualify, the team has been working hard to boost team spirit for both districts and regionals, in some pretty creative ways.
Some of the varsity boys have painted their nails and dyed their hair.
"It's a way of team bonding, and it releases some of the stress of districts, and it's fun, the team is getting closer together," CHS sophomore Reesha Goes said.
On Monday, at one of the swimmers house, the boys painted their nails, with the help of the girls.
"It's kind of a way for the seniors and freshmen to have something in common," CHS sophomore swimmer, Mahati Shastry, said.
The regionals swim meet is on Friday, Feb. 2, at 3:00.