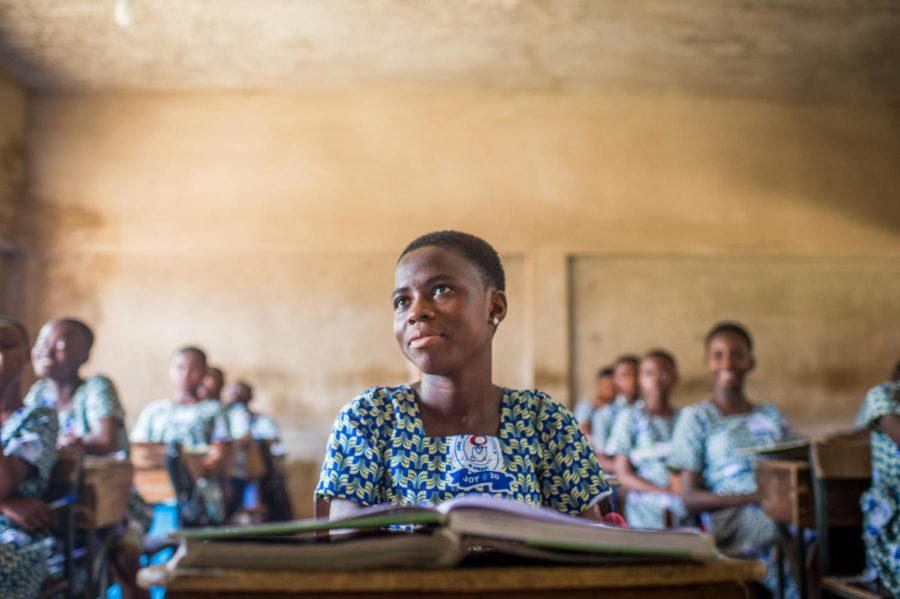 Photo courtesy Touch a Life Foundation
Growing up, if asked what she wanted to be, former Coppell resident Pam Cope did not say a doctor, teacher or astronaut. She said a wife and a mother.
When she made her vows to unconditionally love her husband, Randy Cope, she was sure to fulfill her promise.
Even if it meant tirelessly cleaning to maintain their house, staying up through the night to ensure her daughter won the award for best costume, helping a friend decorate her kitchen or cutting someone's hair at her hair salon even if she wanted to desperately stay home.
She attempted to construct her own version of reality but overlooking the superficially of life  – the beautiful, expansive house, perfect family and self-owned hair salon – there was an underlying sense of unfulfillment.
Soon, the satisfaction she found as people admired and envied her seemingly perfect life became tainted and her source of pride, joy and will to live disappeared on June 16, 1999 when her first child, Jansten, died at age 15 from an undiagnosed heart problem.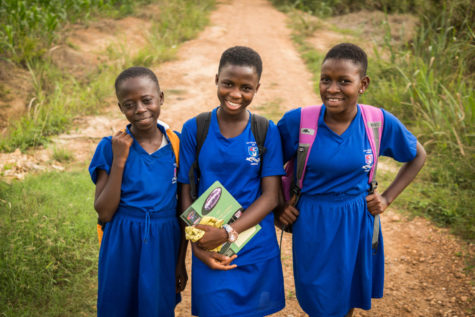 The unexpected journey
As the family recovered from its loss, the gaping hole in their life would unexpectedly be filled by giving – in the form of donations, time, overseas trips and even an unforeseen expansion of the family from three to five members.
"Anytime you experience loss or trauma you need to turn that around to something positive," Cope said. "You want your pain to have purpose. It was very healing and it did give me purpose and I felt like it was the perfect way to build Jansten's legacy and for me, building a legacy for him."
Eventually, she mustered the strength to take the first step to take control of her life and soon the lives of countless others as she found her calling overseas.
"We went on the trip to Vietnam looking for a cause, and when we were over there we saw just so many needs," Cope said. "It was just a no-brainer like we need to do this and we'll start small, but we need to start giving back and we also had $25,000 as a memorial fund of my son's when he died so it was kind of like we were sitting on money and we needed a cause."
Pam, Randy and Crista, adopted in St. Louis in 1987, went to their friends' Carol and Marvin Harlan's shelter in Phan Rang, Vietnam to find countless helpless and innocent children needing love, a family and belonging after abandonment, trafficking or abuse.
"I remember seeing Van first." Cope said. "He was about seven months old, and he was in a room all by himself and it was kind of fascinating because he was all dressed up in this little suit and it looking he was waiting for somebody, it was like he was waiting for company. He had this little teacup sitting next to him. It was just so interesting an orphanage as room full of children, and they are relying on the caregivers to meet all their needs and that can be overwhelming."
When Pam showed Van to Randy for the first time, their tears were not of grief, but of deliverance. The family adopted Van in August 2000 and Huong, Tatum Diane Cope in October 2001 and they attended Coppell Middle School East.
"I [felt] like I'm not done parenting and I have a lot of love to give," Cope said. "I knew my husband and my daughter, have a lot of love to give so, that's when we were open to the idea of adopting and growing our family through adoption."
In the Cope's case, it cost approximately $20,000 to adopt Tatum and Van and living almost seven weeks in Vietnam to adopt them both.
"I think it's a shame that corruption shuts down those countries," Cope said. "It would an utopia world if everyone had pure motives and everybody had the best interest of the children because I feel like a lot of children would be finding homes."
Founding Touch a Life
Bernard Fianku's childhood was non-existent, instead filled with harrowing stories of child labor until he was one of the few in his situation able to obtain an education.
He was born a small village lake along Lake Volta in Ghana, the same lake where Mark Kwondo was photographed for the New York Times as a child fisher and inspired the Copes' work in Africa.
"Whatever I had gone through was a preparation for a bigger task ahead," Fianku said via email.  "I got to a point in my life where I have to forgive myself and all those who hurt me one way or the other. That's my healing process. I took a lot of consolation from the story of Joseph, and I made it my own. I tried to inculcate this lesson in the children to fast-track their healing process."
In November 1999, the Copes founded Touch a Life, an organization dedicated to helping poverty stricken children. In 2014, Fianku joined Pam as the Touch a Like Ghana Country Director.
"The most rewarding part of my job is trying to fight for the interest of the children, instilling assertiveness and helping and guiding them to develop smart goals and they [have] hope for the future," Fianku said via email. "The hope to become anything they can dream about. They aspiration to become what God has destined for them. Seeing them grow and mature in the way they think is something one can reckoned with."
According to Pam, it is difficult to estimate the number of children Touch a Life has impacted but she approximates 300 children who have been identified to be in a vulnerable crisis situation.
"You just want to help them because of what they have gone through and their parents sold them into slavery," Touch a Life volunteer Rula Peinando said. "I go to the care center for what its done for these kids and how thankful they and how happy they are and how hard they work to better themselves so it's the kids who always be want to help and want to give back and Pam Cope for what she has done is an inspiration."
Fianku oversees the children who all come from poverty stricken backgrounds characterized by illiteracy, broken homes, lack of protection and have been identified as high risk through Ghana's social welfare problem.
In 2009, the construction of the Village of Life was completed in Kumasi, Ghana and is home to more than 100 Ghanaian children. Touch a Life also has a partnered with organizations in Cambodia and Vietnam to provide children with services such as an art center, life skills and coping with trauma.
In October, Pam visited Kumasi and casually discussed the future plans of high school graduates who are all college bound.
"I want to go into a career in business," said Bernard, one of the Touch a Life students.
"Oh OK, what do you see yourself doing with that career?" Pam said.
"I am going to run a Touch a Life care facility," Bernard said. "It is dream that I want to take care of more children."
Touch a Life has a hand in halting the perpetuating cycle of desperation in a country where 40 percent of the population lies under the poverty line and according to a 2013 report by the International Justice Mission, more than half of the children in the southern waters of Lake Volta were trafficked into forced labor.
While it is a problem mainly been left to non-governmental organizations, the current president Nana Akufo-Addo has recently made secondary high school free for students in September 2017.
Able to empathize with the tragedies of the children, Pam continues her work with Touch a Life, offering shelter, an education, comfort and a sense of belonging to hundreds of children who were left in the world with nothing.