Cowboys ride fast start en route to victory over Trojans
Last night, the Coppell Cowboys took on the Trinity Trojans at the CHS Arena, securing a 58-49 victory.
The Cowboys set the tone in the first three minutes of the game with a 12-3 lead, after two three-pointers by junior guard Tariq Aman.
The Cowboys (5-1) were able to keep the lead the entire game, with good defense by sophomore forward Quevain Adger, who was able to keep the Trojans from getting open looks from beyond the three point line. The Cowboys were able to score in the paint, by crucial layups by senior forward Grayson Early and junior guard Carter Kryzak.
The Trojans struggled throughout the game, missing multiple shots in the paint, which lead to the Cowboys extending the lead during the second half.
Coppell coach Kit Pehl was impressed with the team's ability to pass the ball and make plays in the paint. Pehl said the team focused on improving the chemistry throughout the week.
"We were able to play a lot of guys, especially for the guys that are the most effective is who we are most concerned with" Pehl said. "Our chemistry is getting better each week as we focus on it during practice."
The Cowboys will take on the Wichita Falls Hirschi on Saturday at 8 p.m. in the Kay Yeager Coliseum in Wichita Falls.

Hang on for a minute...we're trying to find some more stories you might like.
About the Writer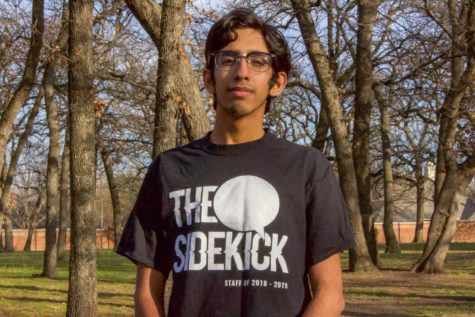 Arman Merchant, Staff Writer
Arman Merchant is a junior and a second-year staffer on The Sidekick. He enjoys his time watching football, listening to music and walking his dog. With...