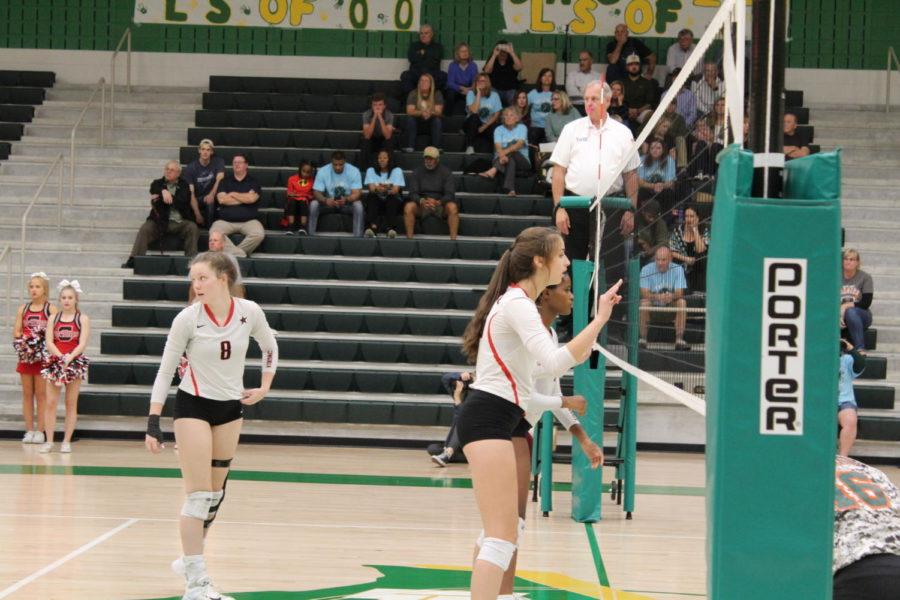 Varsha Kanneganti
For the first time since 2012, the Coppell volleyball squad will be playing in the regional quarterfinals of the Class 6A state volleyball playoffs in a match against The Woodlands College Park.
The Cowgirls (38-3) will face off with College Park (26-8) tonight at 6:30 at Navarro College's Wolens Student Event Center in Corsicana.
In a five set brawl, the Cowgirls took down the No. 3 state ranked Conroe Oak Ridge volleyball team, 15-25, 25-15, 25-23, 20-25, 16-14. Coming off of that win, Coppell is primed for a deep postseason run.
"After playing and beating such a strong and competitive team," senior libero Sam Silver said. "We saw our true potential and just how hard we can fight. We beat a team that made it to the state tournament last year, we are riding a high right now that will hopefully carry us through tonight."
The team has put an emphasis on focus for tonight's matchup.
"[Coach Julie Green] has made a point to keep the practices very focussed," senior defensive specialist Ava Racz said. "Our practices have consisted of more specific drills so that we could have the best foundation possible going into tonight."
The Cowgirls will be making a point tonight to limit the College Park's runs.
"We really need to be staying consistent when we sight out the first ball," sophomore defensive specialist Maci Watrous said. "After the other team wins a point we are going to have to work hard to get the ball back as quick as possible."
Coppell is not looking to play a close match tonight in Corsicana.
"The goal tonight is to blow this team out of the water," junior outside hitter Pierce Woodall said. "So that when we move onto the following rounds that we are playing our best and feeling really good as a team."