Emotional performances at Coppell High School choir show (with video)
Rylee Ferguson
Vibrant expressions filled choir members' faces as they sang their hearts out for the Respira show on Saturday, their voices overflowing with emotion. The audience's eyes were glued to the stage.
The choir has been working on this show since the middle of the summer and their hard work shone through in their stellar performances.
In the first act, the group sang "This Will Be", "When We Were Young" and "Chained to the Rhythm" together. Solos were also included, with Kealani Garrett singing "Have You Ever Seen the Rain" and Riya Mahesh singing "The Best Day", a song dedicated to her mother.
As Mahesh sang "The Best Day", the love in her heart was reflected in her eyes and a few audience members had to wipe tears from their faces.
During the second act, the group sang "Bella's opening", "Seasons of Love", "All Night Long" and "Someone in the crowd." The second act also included two duets and a group "hip hop" dance.
"Someone in the crowd" appeared to be popular among the singers.
"[Someone in the crowd] is our favorite piece," New Tech [email protected] junior Josie Lew said. "It's so fun, with all the movements."
The group of singers includes a mix of veterans and newer members. Junior Evan Barnes has been in choir since seventh grade, while Lew has only been in the program since her sophomore year. Veterans such as Barnes see it as their responsibility to guide the program.
Many in the choir have had passions for singing from a young age, and have carried that over to excelling in shows.
"I've loved [singing] ever since I could talk," Freshman Zoe Cribe said.
The members of the choir are a tight knit group and love what they do.
"My favorite thing is that you get to bond with these people who are just like you, who have the same passions and motivation, and make amazing art with them," Lew said.
About the Writer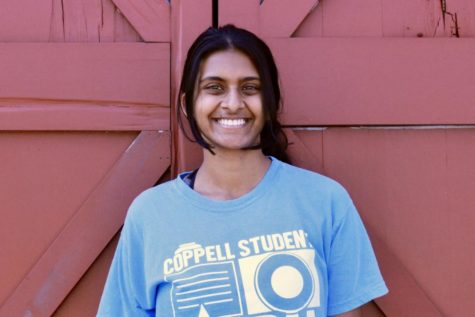 Pramika Kadari, Executive News and Enterprise Editor
Pramika Kadari is a senior and the Executive News/Enterprise Editor on The Sidekick. In her free time, she enjoys reading, writing, watching movies and...