Sky's the limit
Cowboys secure district crown with road victory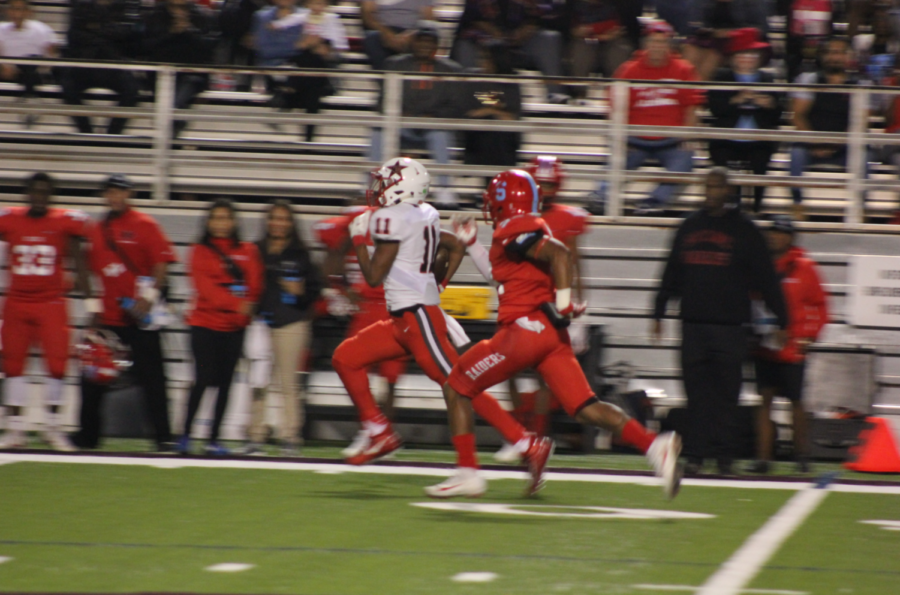 DALLAS – With 21 seconds left in the first half, junior running back Jonathan McGill carried it into the end zone to push the Coppell Cowboys football team's commanding lead to three scores against the Skyline Raiders.
The Cowboys (8-1 overall, 6-0 in District 9-6A) went on the defeat the Raiders, 31-19, last Friday at Forester Field. By securing the victory over the Raiders, Coppell was able to clinch first place in district.
Much like the last few games, the Cowboys put on an early lead against the Raiders and never gave it up, finishing with the win.
Coppell started its lead early in the first quarter with McGill's first of his two touchdowns on a 20-yard pass from senior quarterback Brady McBride to make it 7-0 with 9:15 left in the first. This gave the Cowboys a noticeable energy that carried on throughout the game.
The Raiders, however, retaliated later in the quarter with a quarterback-keeper by junior Velton Gardner but missed the point-after-touchdown. This brought the score to 7-7. But, before the quarter ended, freshman wide receiver K.J. Liggins Jr. returned the ensuing kickoff for 99 yards to bring the score going into the second quarter to 14-7.
The Cowboys scored 14 again in the second with a keeper by McBride and, as aforementioned, McGill's run before the end of the half.
Throughout the game, the Coppell defense was an integral part of its win. Senior Campbell LaPuma came down with two interceptions, which were supported by multiple tackles by different defensive players.
"Our defense performed pretty well, we played one of the most explosive quarterbacks in the state, but we shut him down, so I think we did well," McGill said.
In addition to receiver, McGill also plays safety on the defensive side. As the last line of defense, McGill made multiple important tackles throughout the game.
As for Skyline's defense, its defensive linemen were consistently able to pressure McBride, causing turnovers on the Cowboys' side. But, the Coppell line was able to adapt in the second half, containing the Raiders' attacking defense.
"[The offensive linemen] made the adjustments they needed to," Coppell assistant coach Blake Johnson said. "They were able to mash [Skyline] at the line in the second half."
With sights set on the Class 6A playoffs, the Cowboys will have their last game next Friday at home against the Richardson Eagles at Buddy Echols Field.
About the Writer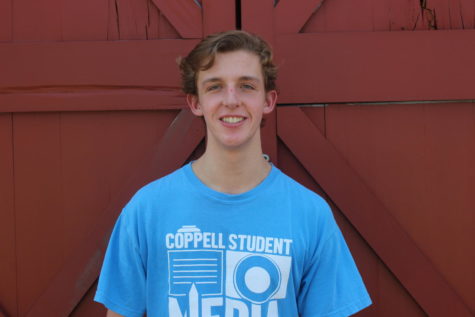 Nicholas Pranske, Executive Copy and Design Editor
Nicholas is a senior and in his third year on The Sidekick staff. He enjoys reading the encyclopedia cover to cover and polishing shoes. You can often...